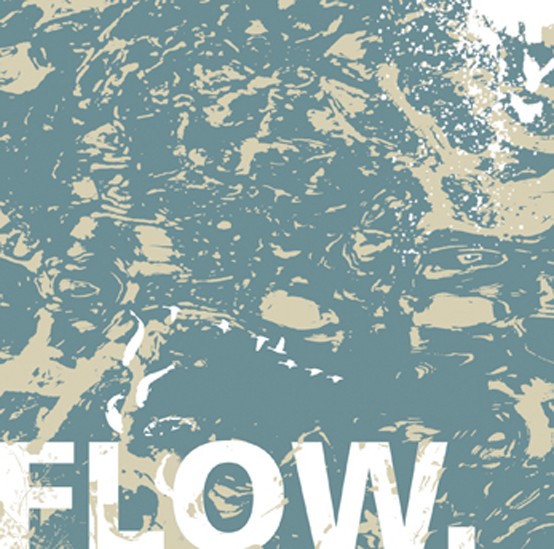 Flow
On View from September 15, 2006 – October 21, 2006
Tracy Heneberger [Sculpture]
Alan Turner [Drawings]
Bronx River Art Center is proud to present FLOW: Tracy Heneberger [Sculpture], Alan Turner [Drawings], two solo exhibitions featuring new work addressing the endless and ever-changing language of water. This central organic connection pulls each artist through streams, rivers and oceans and leads them to entirely diverse territories. In their world, place is determined by memory and its connection to the transformation of time. The collective history found in their visual and physical subjects is contemplated through the interplay between accumulation and simplification. Fluidity as a medium and water as a concept both mark nature's symbiotic relationship with society.
Gallery One:
Alan Turner's new suite of large line drawings capture the emotive imagery found by a stream in Northwestern Connecticut. Based on a set of smaller drawings done on site, they each evoke a sense of timelessness and committed observation. Their simplified aesthetic sheds light on the essence of how the landscape functions and at the same time unveils deeper layers of relational complexities. Turner's inherent understanding of movement and line brings the viewer in with all the rushing water up to the moment where the artist has decided to stop it. The work re-imagines the tradition of life drawing and meditates on the nature of mutability and sequence.
Gallery Two:
Tracy Heneberger's emblematic sculptures are a product of the life that surrounds water. He has a penchant for organisms both in and out of water and acts on found material with considerable empathy. His sculptures, which are an amalgamation of interconnected units such as sardines, river stones, mushrooms and squid, to name a few, are able to retain their singularity through their graceful centralization of form and color. This poetic approach is further mined by Heneberger's frequent choice to permanently seal his subjects' past lives in bronze casts or in shellac and resin. The results both encase and levitate the organic matter with which he builds.
About the Artists:
Heneberger was born in New London, Connecticut and raised by the ocean in Brazil. He currently lives in New York City and works in Brooklyn and Beijing. He has exhibited widely in the US and has exhibited and cast bronze in Beijing for the last 8 years, where his work has been given continued attention at Pickled Art Centre and the Central Academy of Fine Arts. Heneberger is a recipient of the Gottlieb Foundation Grant; the Red Gate Gallery Residency Program/Beijing; and the Art Link Foundry Residency/Beijing.
For Alan Turner, this exhibition serves as a homecoming. After having exhibited extensively for many years throughout America and Europe, this exhibition marks the first time that the artist will exhibit in the Borough of his birth and childhood. Throughout his career, Turner's work has been included in prestigious venues for contemporary art, such as the Whitney Museum of American Art/Whitney Biennial (1975 & 1995), the Brooklyn Museum, Tony Shafrazi Gallery, Leo Castelli Gallery, the Drawing Center, Peggy Guggenheim Collection/Venice, Barbara Gladstone Gallery and Lennon Weinberg Inc. He has received numerous awards including the National Endowment for the Arts Fellowship Grant, the John Simon Guggenheim Memorial Foundation Fellowship and the Pollock-Krasner Foundation Grant. His work can be found in the public collections of the Metropolitan Museum of Art/NY, the Museum of Modern Art/NY, the Whitney Museum of American Art/NY, the Museum of Fine Art/MA and the Museum of Fine Arts/TX. Alan Turner lives and works in New York, NY.