Press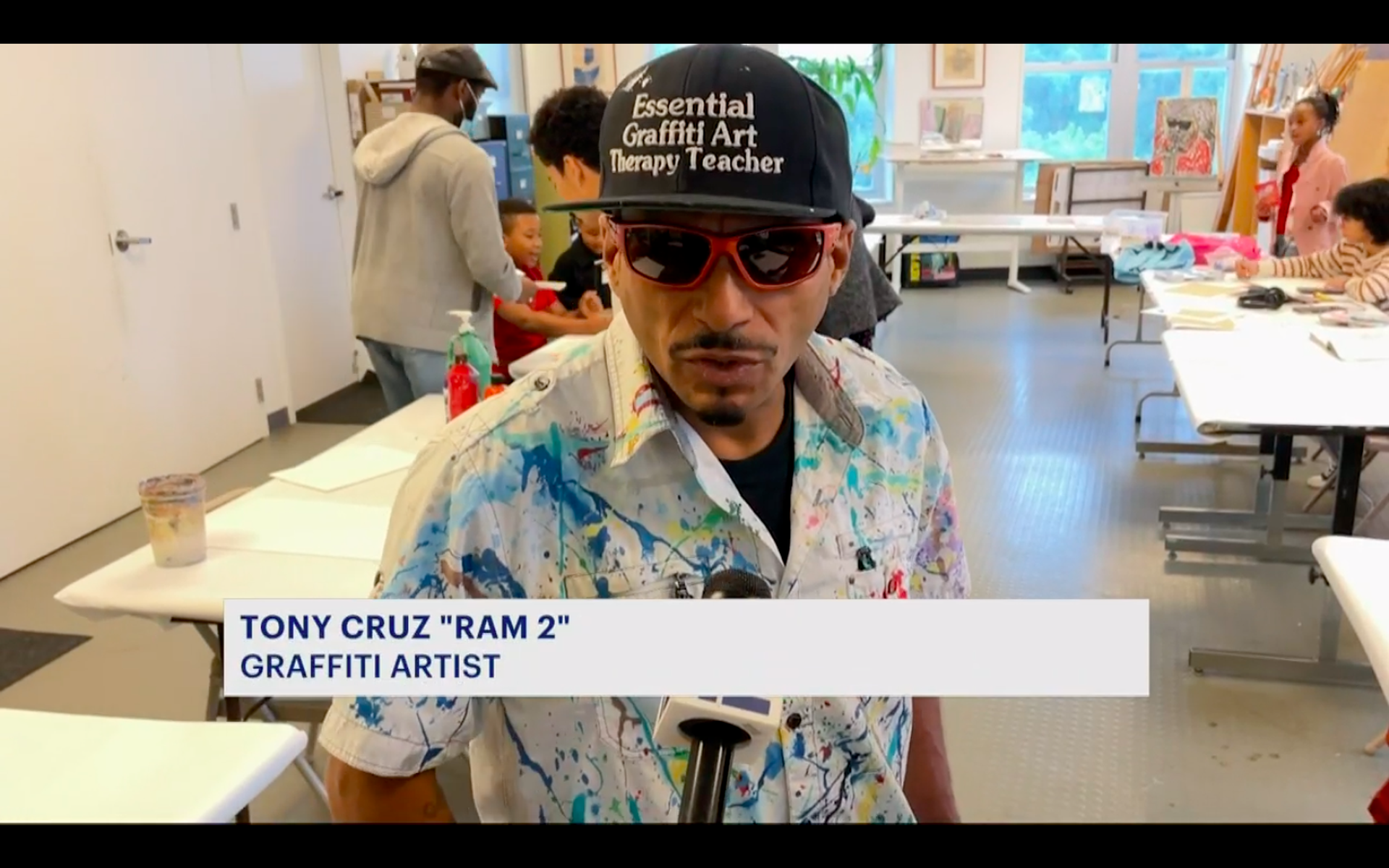 News 12 Bronx, 10/01/22
Graffiti artist awards art scholarships to students with disabilities
By News 12 Staff | web link
Graffiti artist and teacher Tony Cruz awarded 10 art scholarships to students with disabilities along with a free graffiti workshop on Saturday.
This was all in an effort to help those students who are dealing with depression and anxiety.
Cruz stressed the importance of reaching out to the kids in need.
"Helping the community out, doing goodwill, especially with the students. Make sure they use art as a tool for self expression, it's part of my campaigns and I partnered here with Bronx River Art Center... to bring all this creativity to the community," Cruz said.
Cruz added about the importance of using art as a power tool: To foster self-expression, self-enhancement and to make sense of life's experiences.