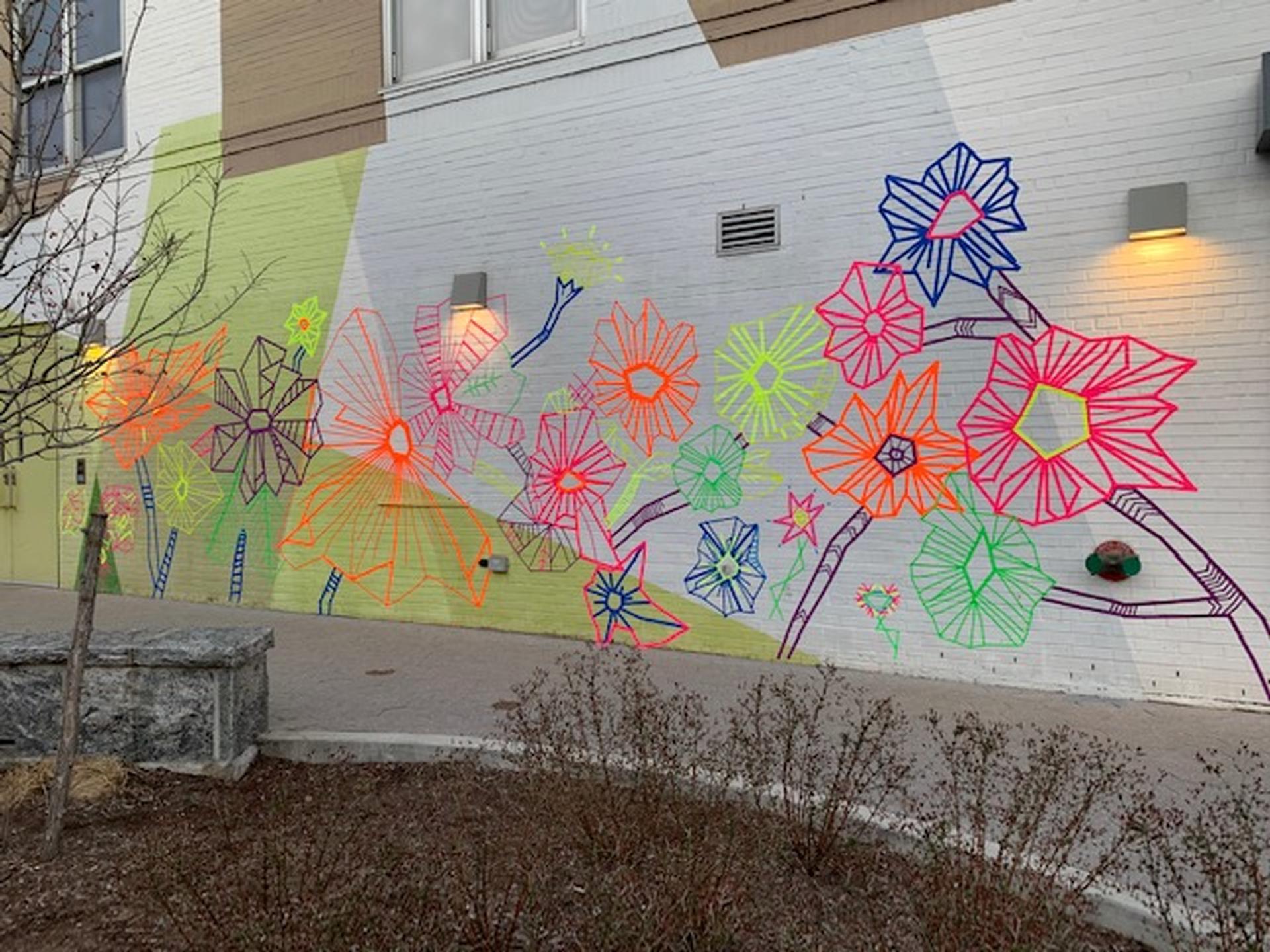 Workshop and Mural Activity: Flora & Fauna of our Countries
Through a grant from City Council District 15 this public program of three participatory design workshops and three murals will address the shared immigrant experience through such topics as native flora and fauna, culturally specific mythical animals, and memories evoked by family textiles.
Teaching Artist Marta Blair will lead a participatory art project involving free mixed-media workshops for all ages culminating in three tape murals created in different locations in the Bronx. Participants will develop a mixed-media project in the workshop portion and then get together one or two weeks later to build their mural using vibrant tapes on sidewalks or walls in three public NYC Parks. These temporary tape murals will be displayed for the community for approximately three weeks before they are removed.
---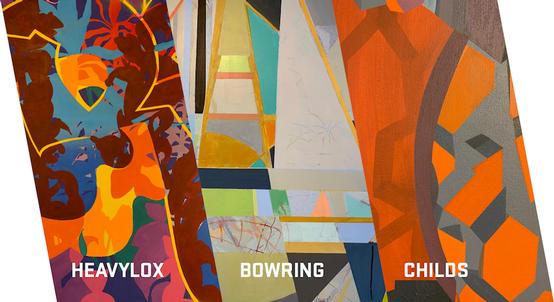 On the Edge: Hard Edge Painting Today Artist Talk
Artist Talk, Sunday, April 25th, 3-5 PM live and on Zoom
Artists:
Sally Bowring
Mike Childs
Heavy Lox
Curated by Gail Nathan
Ehibition runs April 10 - May 15, 2021
***
Please join us Sunday April 25th from 3-5pm for a virtual artist talk for this eye catching exhibition of three artists working in Hard Edge Abstraction today.
BRAC will host a lively dialogue featuring Sally Bowring, Mike Childs and Heavylox. They will discuss geometric, color-field abstraction's deep roots in American art which to this day is a beloved and driving force in contemporary painting, and how this history has influenced their art making personally. This artist talk will be in association with BRAC's current exhibition presenting three prime examples of Hard Edge Abstraction artists working today.
Admission is FREE. RSVP to reserve your tickets on Eventbrite.
---