Housing: Applying for housing and and living spaces
Presented by the Bronx Council on the Arts and The Actors Fund
Want to learn more about applying for affordable housing?
Thursday May 23rd 5:30-7:30 at BRAC
Led by Daniel Arnow, Actors Fund
Bronx Council on the Arts and The Actors Fund are pleased to present this affordable housing seminar that aims to help participants navigate the process, and get organized so they can be prepared to apply. The application process is explained in simple steps and helps applicants avoid common mistakes. Information regarding income eligibility and documentation is discussed to address the specific needs of arts workers. Since many artist and other workers in the gig economy have income that is episodic, fluctuating and from several different sources, the seminar explores different methods for calculating and verifying annual household income. The workshop will also provide historical context, an overview of affordable housing programs, and updates on the City's housing plan. The seminar will address the following questions:
How do you find and apply for affordable housing?
What are the eligibility requirements? (Income, household size, credit, housing history, etc.)
How does a housing lottery work?
Can you get on a waiting list?
How do you document your income if it fluctuates year to year?
How can you best prepare yourself for an interview?
What are your options if you are denied?
Free to attend.
---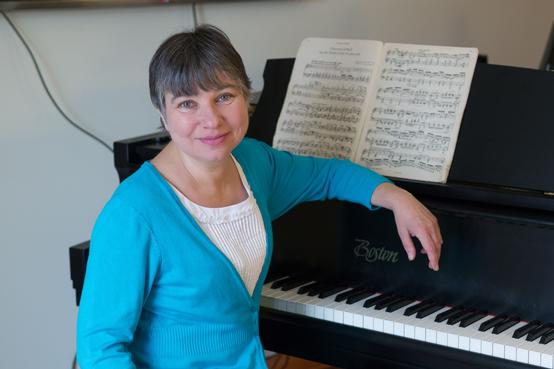 Helen Ryba Piano Performance
Join us at BRAC June 8th at 5PM for a Piano Performance by Helen Ryba
Helen Ryba (Yelena Rybalskaya) started studying music at age of four at Mykola Lysenko Music School in Kiev, Ukraine, and earned a B.A. in music from Glière Music College in Kiev, Ukraine. She then earned a M.M. with high honors from Kiev State Conservatory with four major specializations – classical piano soloist, teacher, accompanist, and chamber orchestra performer.
Ms. Ryba worked as a piano teacher and vocal coach. Among her students are prominent singers and performers. She is also an accomplished piano solo performer herself. The highlights of her career include complete Book I Well Tempered Clavier and Goldberg Variations by J.S.Bach.
Ms. Ryba currently teaches private piano students in New Jersey and New York. Her teaching concept promotes parallel development of ear training, sight reading, and creative and technical piano skills, as well as music history and theory.
Ms. Ryba will play the following works of music at BRAC:
1. Bach-Busoni Chaconne in D-minor BWV 1004
2. Viktor Kosenko Consolation op. 9
3. Viktor Kosenko Allemande op. 19
4. Florence Price Sonata in E-minor movements I and II.
5. Myroslav Skoryk Prelude and Fugue in F-Major
---