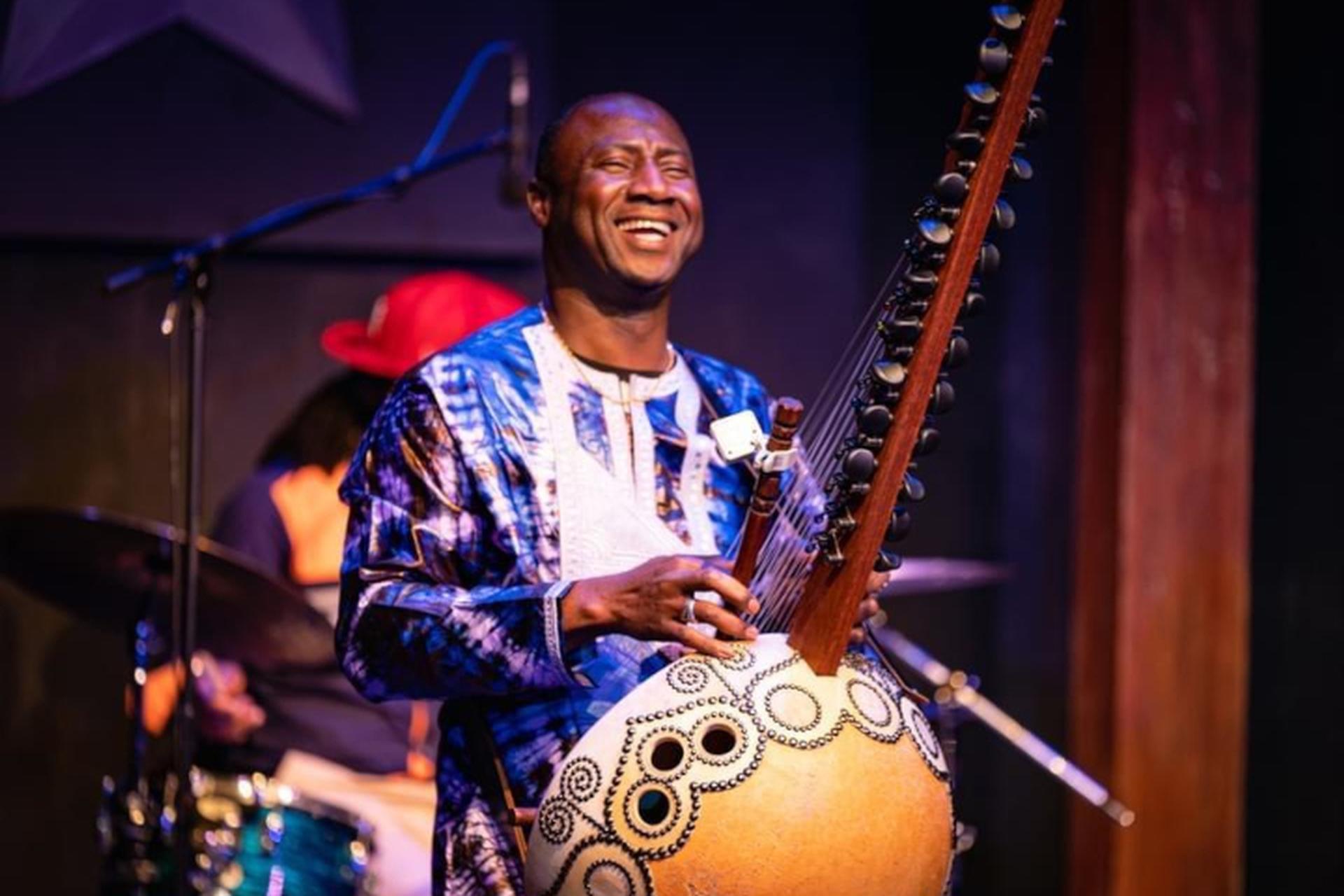 Bronx River Sounds 2023: Roots of Rhythms
June 2 - June 24 • Live
Photo: Yacouba Sissoko
Bronx River Art Center Presents its 20th Annual:
Bronx River Sounds Performing Arts Festival
Roots of Rhythms: Celebrating our Caribbean Diversity
---
UPCOMING SHOWS
(all showtimes are 7:30-8:45 pm)
Friday, June 23 - Kinto Zonó - Bomba y Plena
Saturday, June 24 - Yacouba Sissoko - Kora Music of Mali
***
VIEW PREVIOUS SHOWS ON OUR YOUTUBE CHANNEL
(uploaded 24 hours after performance)
Friday, June 2 - Aljam and the Reggaelution - Roots Rock Reggae
---
PRESS RELEASE
Four Weekends of the Best Afro-Caribbean Music this Summer!!!
Every Friday and Saturday nights from June 2nd - 24th, 2023
(June 2, 3, 9, 10, 16, 17, 23, 24)
***
We'll be raising the roof in the heart of the Bronx with Jamaican Reggae; Puerto Rican Salsa and Plena; Afro-Cuban, Panamanian and Brazilian Jazz; African rhythms from Mali and more!Victor Santos.
5.22.23 Bronx, NY….. Please join us at BRAC's "House of Jazz in the Bronx" for an immersive and hypnotic tropical Afro-Caribbean experience with a New York City vibe, to get you out of your seat, stomping your feet, shaking your bottoms, and re-energize your minds and spirits.
On four weekends in June, you'll be able to enjoy an array of Caribbean rhythms and sounds by some of New York's most talented musicians and composers gracing the world stages today. All shows are on Friday and Saturday nights at 7:30 PM. Doors open at 6:30 for cocktail hour in our storefront Art Gallery or backyard terraced garden. Tickets are $20 for adults, $15 for Seniors, and $10 for students, with a special 10% discount for BRAC members and registered students in our Education program.
Featured Artists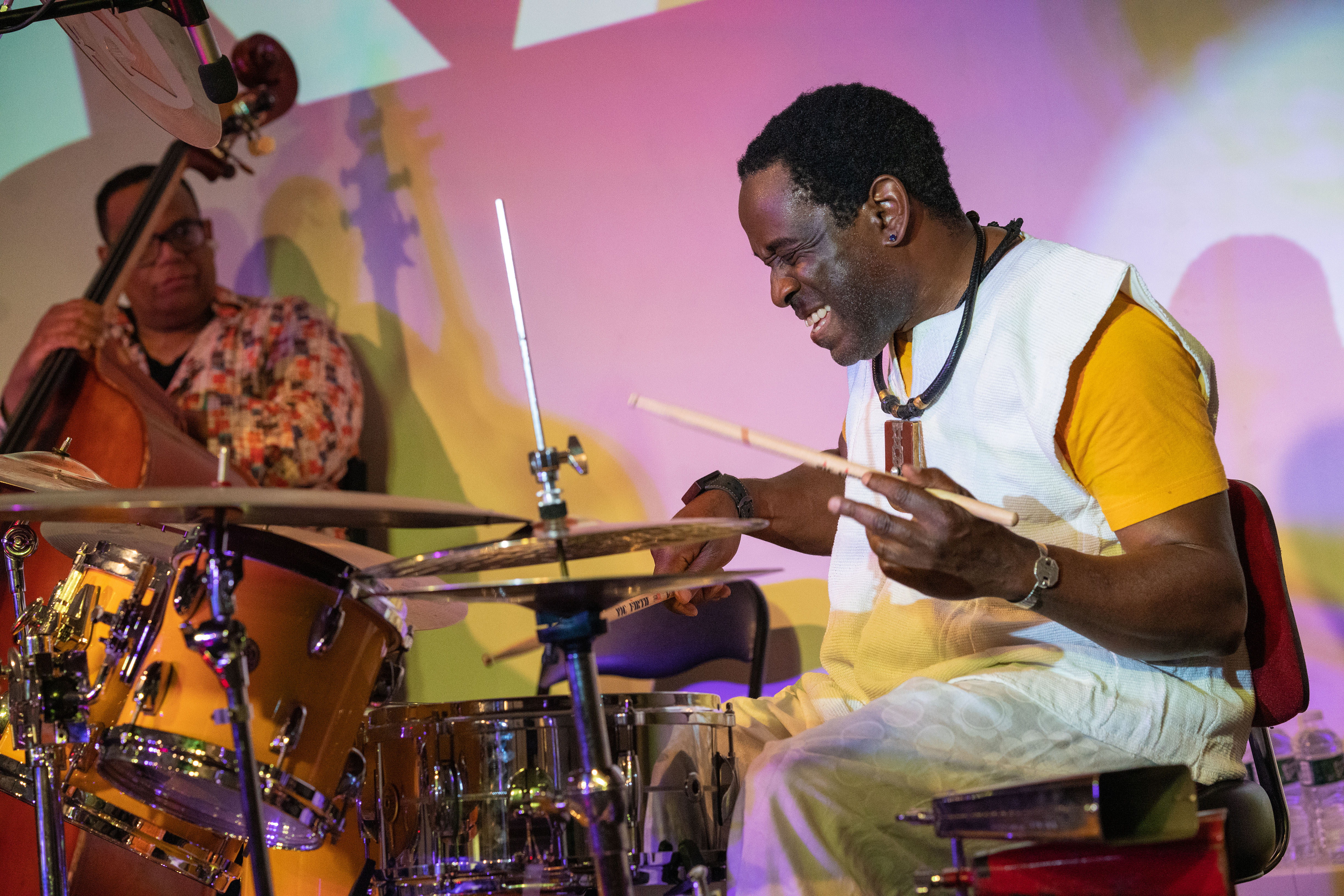 Will Calhoun is a Bronx-born two-time Grammy winner from the iconic genre bending rock band LIVING COLOR. Fearlessly blending African sounds with urban grooves, a bit of Jazz, and a pinch of electronica, Calhoun will lead his unique ensemble in exploring "Afro Futurism Jazz" — a truly special musical experience featuring: urban beats, West African rhythms, indigenous sounds, electronic trance, with a huge touch of "The Bronx Flava". Your mind, body, spirit, will be musically transported. Will Calhoun graduated from the Berklee College of Music, where he received his degree in Recording and Engineering. He has produced/toured with Harry Belafonte, Pharoah Sanders, Wayne Shorter, McCoy Tyner, Ron Carter, Buster Williams, Public Enemy, Lauryn Hill, Mos Def, Herb Alpert, Mick Jagger, Oumou Sangare, and many others. Earlier this year, Calhoun was honored at The Bronx Museum of the Arts' 2023 Gala, receiving the "Cultural Vanguard" award for outstanding performance, cultural research, and for reinvesting his talents/knowledge in the Bronx.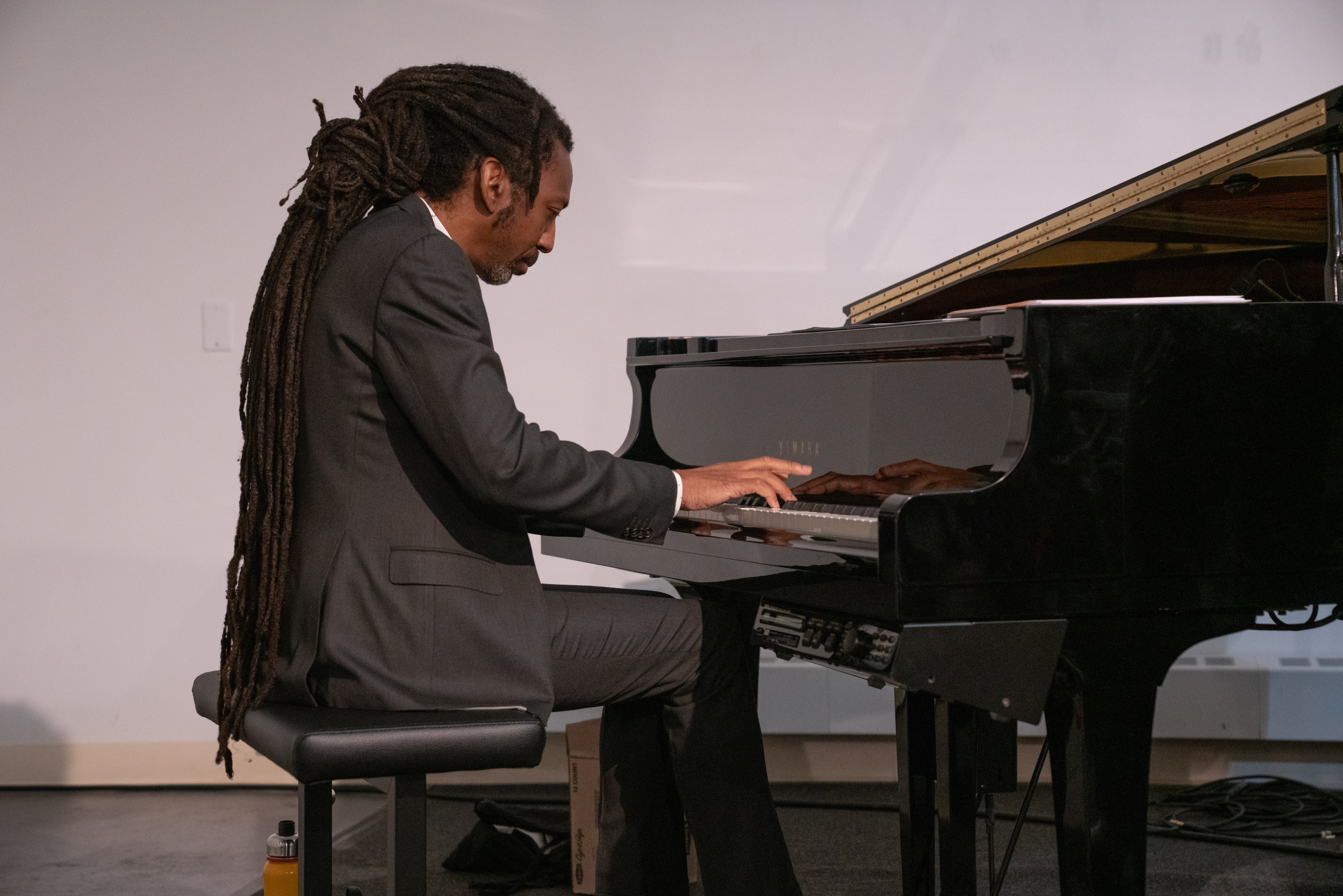 Elio Villafranca is a two-time Grammy nominee for Best Latin Jazz Album and a 2021 Guggenheim Fellowship awardee. Born in the province of Pinar del Rio, Cuba, Villafranca was classically trained at the Instituto Superior de Arte in Havana. He is a composer, pianist and bandleader fusing classical and jazz music with that of the African diaspora. He holds the distinction of being the first Cuban-born recipient of the Sunshine Award (2017), recognizing his excellence in the performing arts from the various Caribbean countries, South America, Central America and Africa. Come and listen to him perform music from his latest album "Standing by the Crossroads" featuring: Elio Villafranca himself on piano; Vincent Herring on alto sax, tenor sax, flute, and clarinet; Jeremy Pelt on trumpet and flugelhorn; Edward Perez on bass; Douglas Marriner on drums; Mauricio Herrera on percussion; and special guest Mar Vilaseca on vocals. Elio will also do a book reading from his new book, Habana, Blue Mosaic, at 4 PM. This activity is free for BRAC art students and community residents.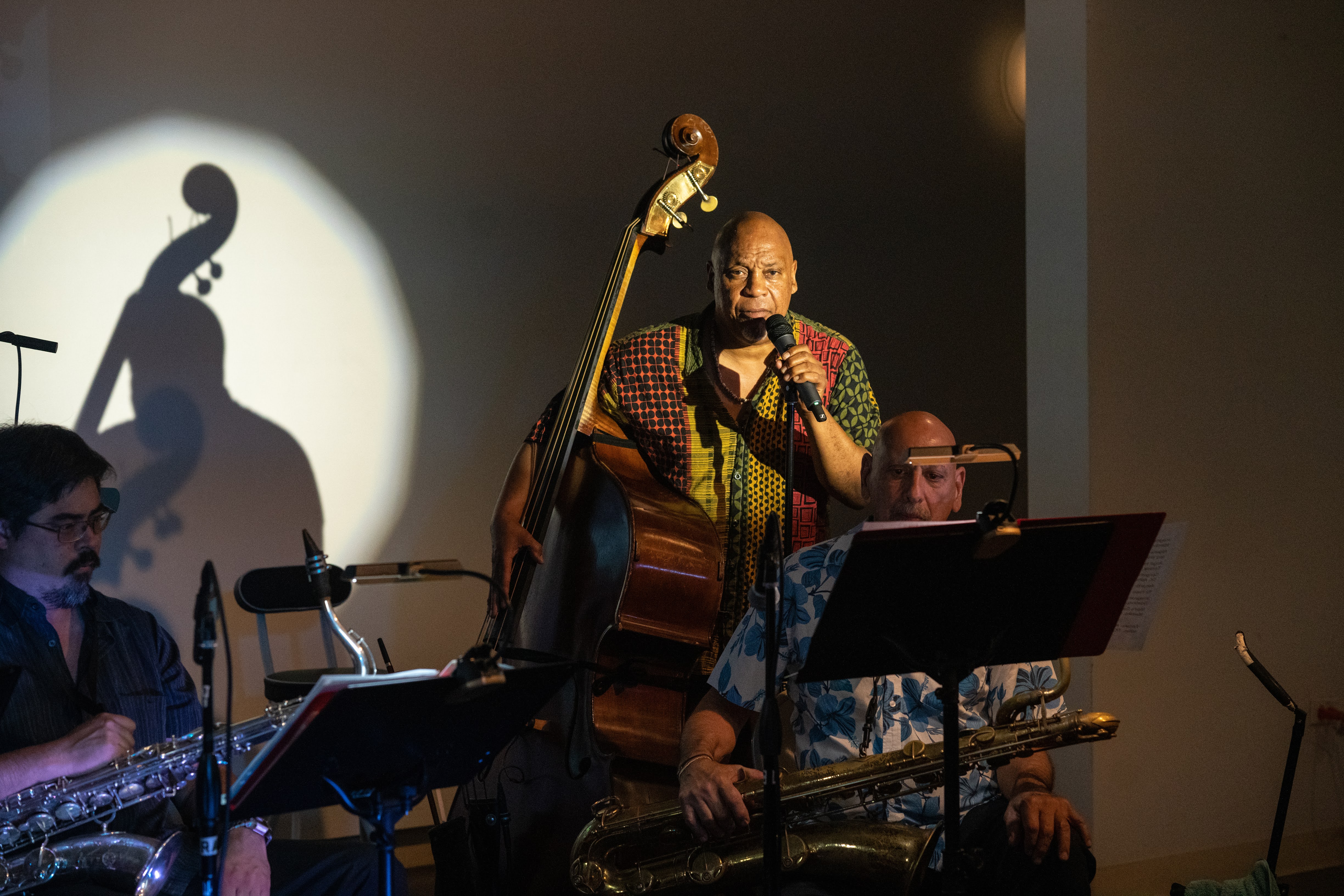 Santi DeBriano and Akestrea Bembé. Santi Debriano is acclaimed as one of the most interesting and original voices in the international jazz scene today. As a soloist, he has performed at many of the world's most renowned festivals and concert halls. At this year's Bronx River Sounds Performing Arts Festival, Santi and his Arkestra Bembé — a large ensemble with five horns and four rhythm sections — will be playing his original compositions and arrangements. The group's debut performance was at Hamptons Jazz Festival in July 2021, and the band has recently released their first album, Ashanti, in February 2023 (and DeBriano's eighth overall) released through Jojo Records. DeBriano has realized concerts and albums with diverse jazz masters as Kenny Clarke, Mal Waldron, Archie Shepp, Kirk Lightsey, Chico Freeman, Arthur Blythe, David Murray, Attila Zoller, Lee Konitz, Oliver Lake, Baikida Carrol, Cecil Taylor, Sam Rivers, Hank Jones, Elvin Jones, Randy Weston, and Roy Hanes, and others.
Kinto Zonó is an explosive 11-piece ensemble of Bomba y Plena music. The band was formed in 2017 under the direction of Nelson "Mateo" Gonzalez (who grew up in Rincón Criollo), along Jorge "Georgie" Vazquez and George "Nate" Velasquez. Kinto Zonó consists of piano, bass, two brass, and full-on percussion, which combine to bring listeners the sounds of Puerto Rico with a modern twist and a New York style of playing Plena and Bomba. Kinto Zonó has had the privilege to share stages with such luminaries as Plena Libre, Bobby Sanabria, El Gran Combo and many more. Their mission is to keep the musical tradition of Puerto Rico alive and fresh while infusing it with a New York attitude.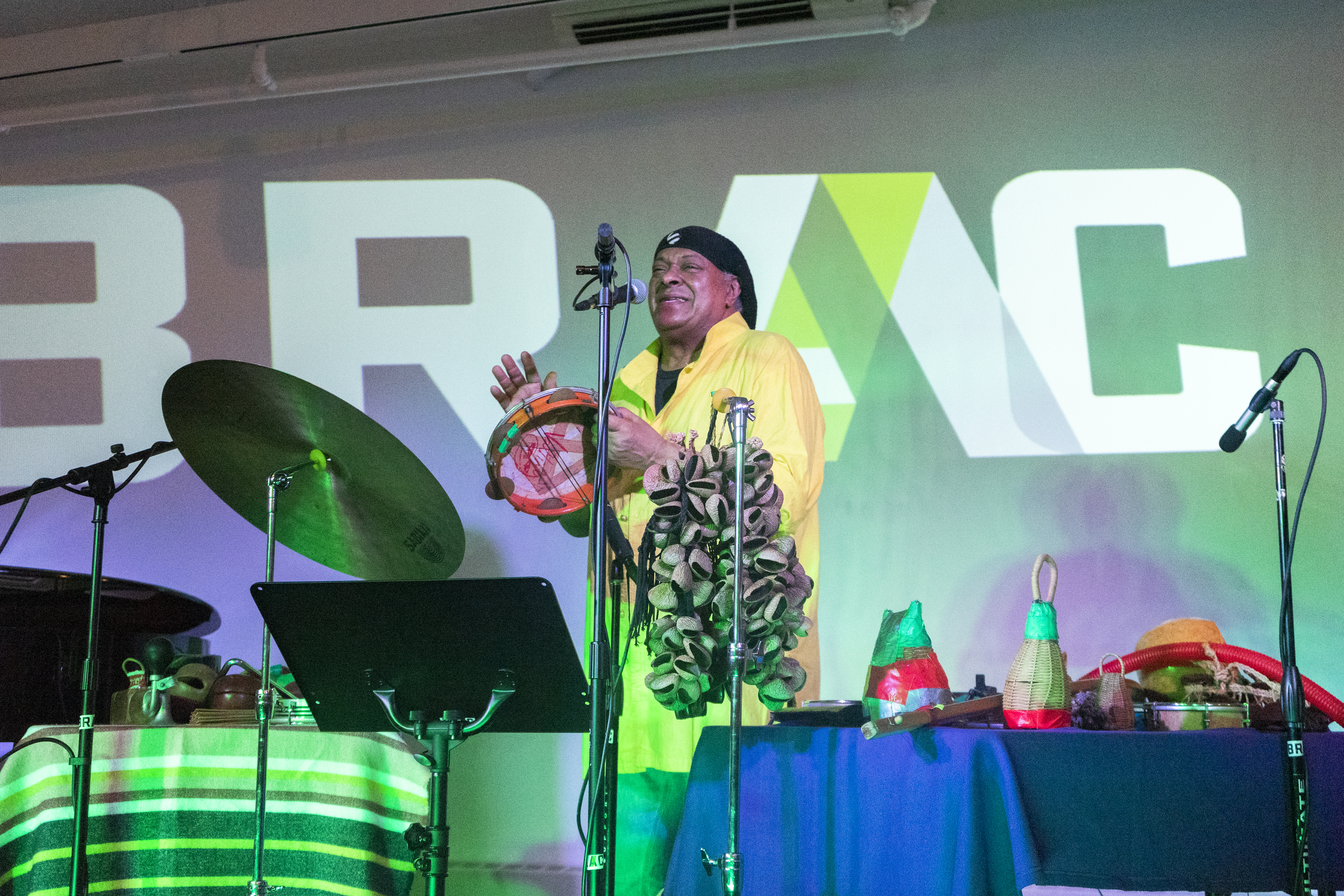 Valtinho Anastacio is an international percussionist and vocalist who creates, teaches, and performs powerful and metaphorically expressive Brazilian jazz music. Many people describe him as "just like a jewelry box filled with magical sounds". Personally, he describes his musical message as "being beyond time and space, cutting edge in universal musical mind and vision". Anastacio is a highly respected music education instructor, lecturer, and professor all over the world.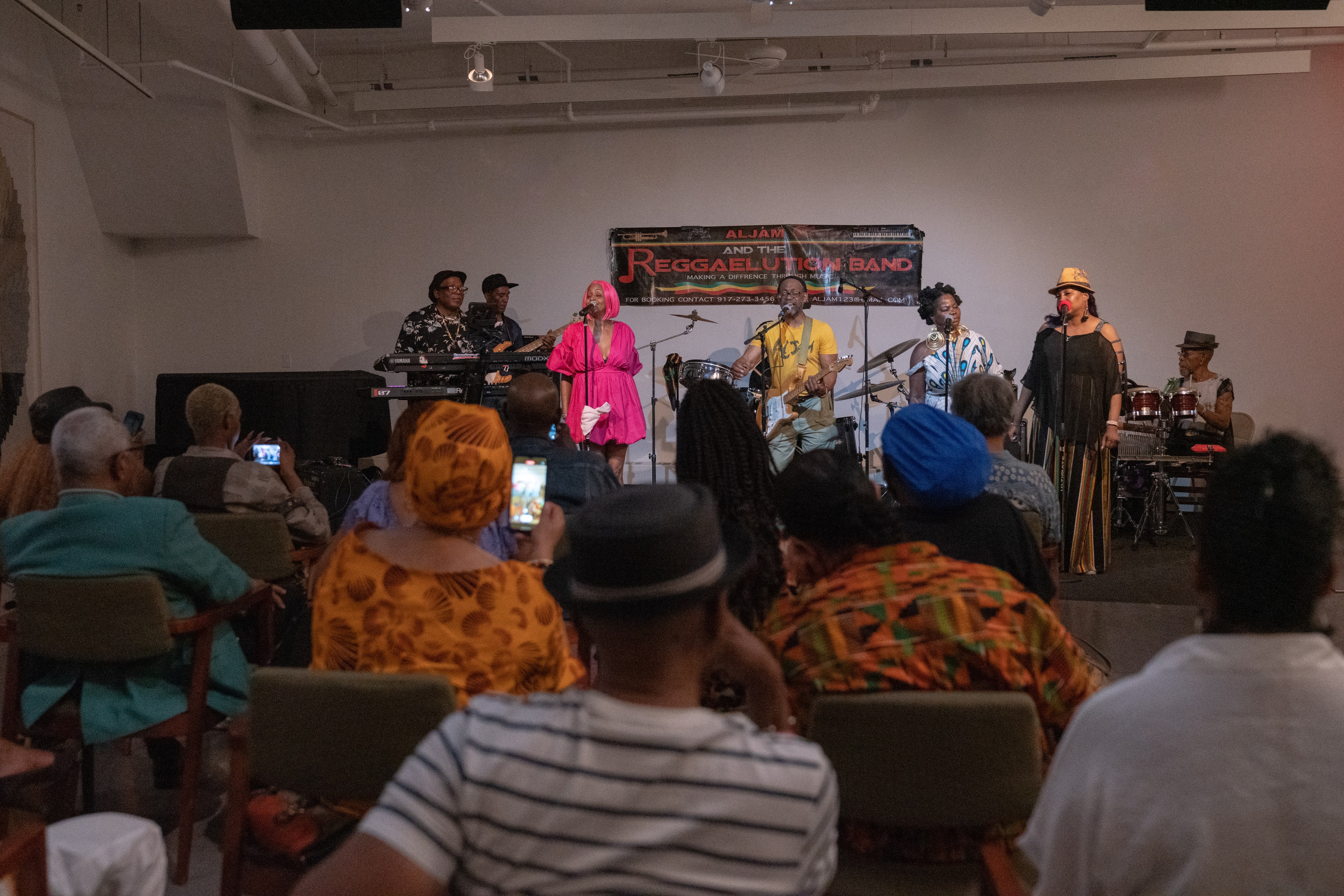 Aljam and the Reggaelution Band will guarantee you that "Reggae on the beach in Jamaica flava", with non-stop dancing to the songs of Bob Marley & The Wailers, Berris Hammond, Gregory Isaacs, and UB40, as well as a taste of Reggaelution's own original tracks from 3 CDs to their credit. The band was featured in the hit Off-Broadway reggae play Driving On The Left Side" featuring their song "Don't Give Up" by Blackbird Prod. They were also featured in Boston's first Reggae Cabaret by Tempest Theatrical Group titled One Love, as well as the PBS 10-hour documentary series American Love Story, produced by Jennifer Fox. Aljam and the Reggaelution Band take a firm stand in "One Universal Love for all" without conditions. You can catch Aljam live on the Aljam Show, airing Tuesdays and Thursdays from 2pm to 3pm on linkageradio.com.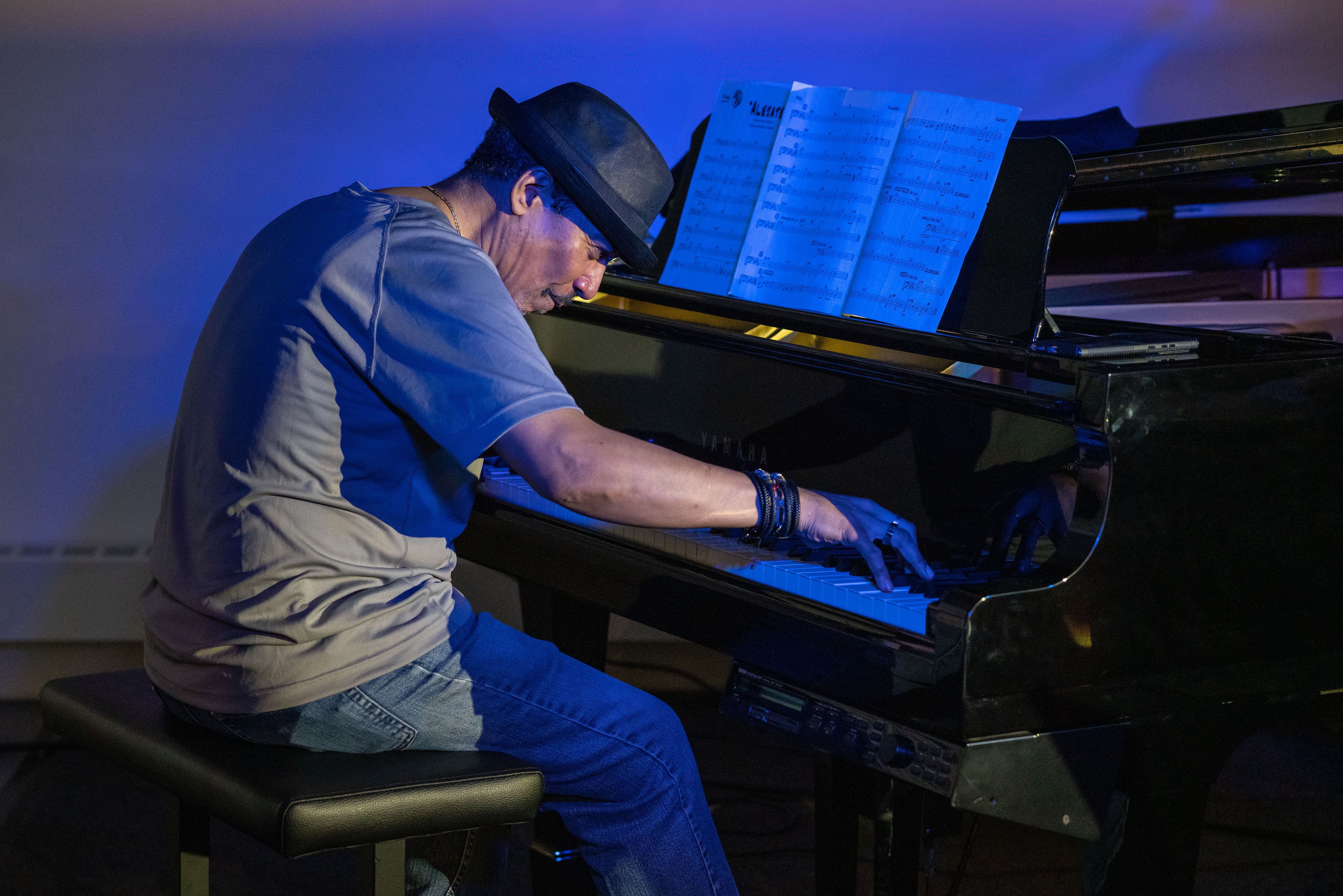 Victor Santos is a Bronx native and is one of the most dynamic and sought after pianist, keyboardist, arranger, and band leaders performing Latin music today. He has had a long and successful career playing with some of Latin music's most influential artists, including: "The Queen" Celia Cruz, Conjunto Clasico, Tito Nieves, the legendary Hector Lavoe, Charanga America, Frankie Ruiz, Pete "El Conde" Rodríguez, band leader Johnny Pacheco, and brothers Jose Jr. and Luis Mangual. He will be performing at BRAC's Bronx River Sounds Performing Arts Festival with Ocho Con Clave, a Bronx/East Harlem "old school salsa" band. Ocho con Clave swings "just enough", to remind us of "back in the day" house parties.
Yacouba Sissoko is an outstanding master Kora player, born in Kita, Mali to a well-known djely family. Djelys for centuries have been the traditional musicians and keepers of the factual history and fables of past rulers, nobles, social groups and families. The Kora is the traditional instrument that Djelys play, and Yacouba devotes his musical gift to expand the awareness of West African history, culture, and world peace.
The 2023 Bronx River Sounds Performing Arts Festival is co-produced by Will Calhoun, Ron West and BRAC's ED, Gail Nathan. It is supported by a New York City Coalition of Theatres of Color Council Initiative.
BRAC's Performing Arts Space is situated on the ground floor of our recently restored 18,000 sq. ft. building with an open-air garden attached and adjacent to the newly completed Bronx River Greenway. BRAC is a jewel in the heart of the Bronx that brings art education, artist studios, contemporary art exhibitions and a cutting edge performing arts program to the communities of the Bronx and beyond. It's an inviting and affordable venue conveniently located one block from the #2 and #5 subway lines (East Tremont/West Farms Sq. Station), and at a transportation hub for six bus lines. BRAC is also easily accessed by car from the Cross Bronx Expressway, Bronx River Parkway, and the Bruckner Expressway to Sheridan Blvd, with a public parking facility adjacent to the building.
Admission:
Indoor concert seating: $20.00 Adults
Garden Terrace seating (with live streaming): $8.00
Discounts: Seniors $15, Students $10, BRAC Members and registered Students 10% discount
Live Streaming on YouTube: $5.00