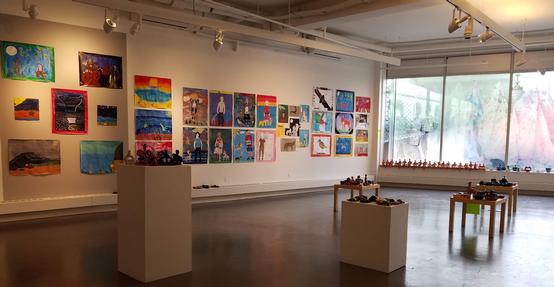 BRAC Student Exhibition Closing Event
On View from June 15, 2019 – June 22, 2019
Join us for a participatory performance celebrating the closing of our BRAC student exhibition on June 22nd!
June 22nd Schedule:
BRAC Students Pick Up Your Artwork: 2-4pm
Informal Music Lessons: 3-4pm
Latin Jazz Ensemble Lo'Fro Jazz Performance: 4pm
The first fifty people to join us will receive a coupon for 20% off their next in-store Bucca Blick art supplies purchase!
Suggested Donation: $10 adults, $5 seniors and youth through age 18, or Pay What You Can. FREE for students currently enrolled in BRAC's Education program.
This program is supported in part with City funds by the New York City Department of Cultural Affairs, in partnership with the City Council, including Council members, Ritchie Torres, Andrew Cohen, Andy King, Ruben Diaz Sr. and Mark Gjonaj, BronxCare Health System and individual donors.