Hector Canonge
BRAC Teaching Artist, Digital Animation, Started October 2019
HECTOR CANONGE is an interdisciplinary artist, independent curator, and cultural entrepreneur based in New York City. His work incorporates the use of new media technologies, cinematic narratives, Live Action Art, and Social Practice to explore and treat issues related to constructions of identity, gender roles, and the politics of migration. Challenging the white box settings of a gallery or a museum, or intervening directly in public spaces, his performances mediate movement, endurance, and ritualistic processes. Some of his actions and carefully choreographed performances involve collaborating with other artists and interacting with audiences. His installations, interactive platforms, performance art work, and literary readings have been exhibited and presented in the United States, Latin America, Europe and Asia.
Why I Teach:

"

I teach because it's a way to share my knowledge and inspire young minds to think creatively. Whether teaching digital technologies, interactive media or conducting performance art workshops, I believe that I can contribute to the artistic and cultural development of children, youth and adults in diverse communities here, in NYC, and abroad. Teaching is also learning, so over the years, I've learned a lot from my students who always bring pure energy and joy to the classrooms or workshops. As we adapt to live in confinement, the tools available for educators and students are opening new methodologies and channels for teaching and learning. We should look ahead and reflect on the world that is rapidly shifting to other models of human interaction and sharing of information. I cannot say that we will go back to "normal", instead I hope that we will begin to live in a more humane new world.

"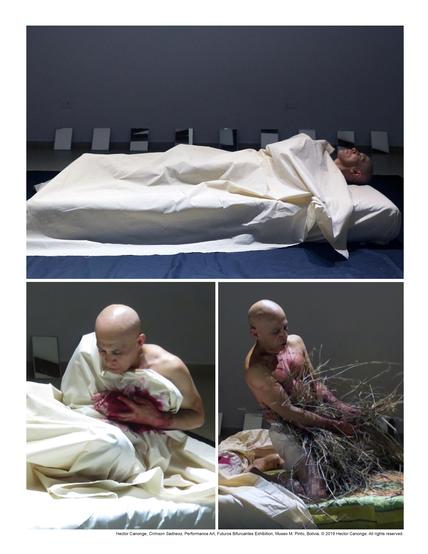 Crimson Sadness, Performance Art, Futuros Bifurcantes Exhibition, Museo M. Pinto, Bolivia, 2019.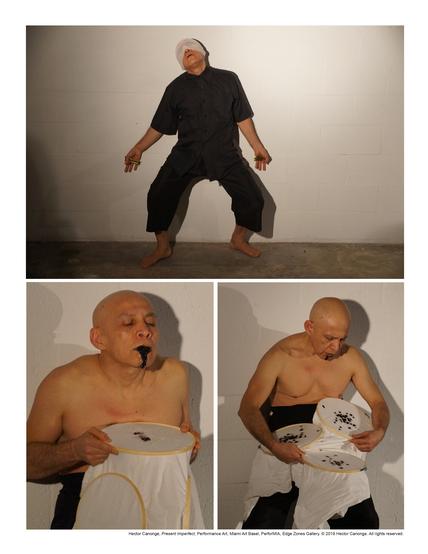 Present Imperfect, Performance Art, Miami Art Basel, PerforMia, Edge Zones Gallery, US, 2019.
Talk to the Artist