Diane Davis
BRAC Teaching Artist, Painting, drawing, paper sculpture, 2017-2019
I'm currently working on series entitled Nature's Composition. It's inspired by Nature and its influence on creatures and humans alike. I use organic shapes when systematizing my perceptions of nature's seemingly repetitive and chaotic order.
It begins with an abstract painting created using an array of techniques. I drip, squirt, splatter, spray and pour my fluid acrylics dancing in all directions across my matrix. Based on proximity, I create relationships in disparate shapes, tension, concentration of forms, intertwining layers of opaque and translucent variants. I've since added a twist to the paintings I've incorporated a dancer using mixed media-collage with handmade paper and paint. I've also translated the paintings into glass sculpture using the process of flame work.
Natures' Composition is a personal celebration of my understanding of the natures elements and its influence on the flow of creatures and humans.
Why I Teach:

"

I teach because the creative process is amazing and I love sharing my knowledge. The creative process takes me on journeys to new discoveries and ideas. It's a comfort zone for me and I want others to feel the power of it.

I taught a variety of art classes at BRAC from 2017 - 2019 including landscape and still-life painting, drawing, and sculpting with paper. For my adult classes I focused on teaching drawing and painting g techniques which are the academics of painting and drawing. With children, especially those interested in art, I liked to work around their Individual needs and ideas giving them the guidance they needed to accomplish their goals.

I'm working on a virtual tutorial designed for children and adults to help get through this pause caused by the pandemic. My project is designed for those who have never painted before, but anyone can do it and its especially great for kids, adults can enjoy it too. The materials required to complete the project can be purchased very cheaply at ones local grocery store or the bodega. Coming Soon.

"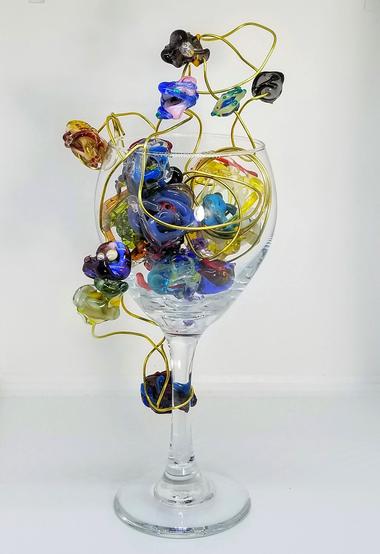 Cluster Glass - 2017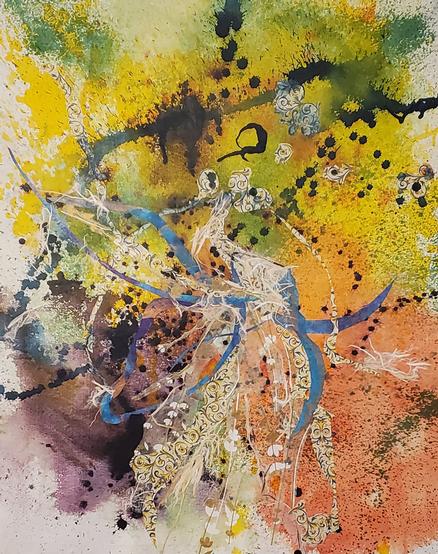 Sistah Girl - 2019
Talk to the Artist