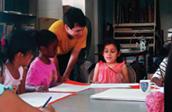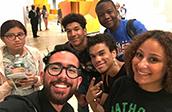 Our Teaching Artists
Photography
Hosea Johnson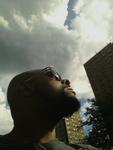 Hosea Johnson images erupt from a great eye. Through the spectacular images seen through his eye and fixated by his lens, Hosea Johnson has captured wonderful celebrity images of superstars like queen of hip-hop soul Mary J. Blige, renowned funkmaster George Clinton, pop diva Beyoncé, and hip-hop prince Bow Wow, and presented their pictures to our world with unflinching grace, style and grand artistry. Perhaps two of his most well-known celebrity portraits are the debut album covers of both Brandy and neo-soul vocalist Amel Larrieux. In addition to photographing celebrities, Hosea Johnson also worked his magic high-fiving covers for such notable business magazines as Black Enterprise, and Network Journal. Hip Hop magazines Right On! and Word Up. Ttravel magazine, Odyessey Couleur. Fitness magazine Heart and Soul. And many hair and beauty magazines.
Johnson, a graduate of Southern Illinois University's prestigious photography program, moved to the soulfully creative epicenter of Harlem, New York and set-up shop. It is in his New York studio and at various high-fiving locales around the country that he has photographed some of the most beautiful women in entertainment: Grammy-Award winner - Lauryn Hill, R&B singer and film star - Mya, wife of Russell Simmons and Creative Director of Baby Phat - Kimora Lee Simmons, television's resident black beauty - Michael Michele and the late singer/actress - Aaliyah.
Not to leave the fellas out, Johnson was requested by Savoy Magazine to photograph legendary actor Harry Belafonte. Publishing companies were so enamored with Johnson's talent that they commissioned him to photograph international hip-hop star Wyclef Jean, R and B's Brian McKnight former presidential candidate Al Sharpton and Congressman Harold E. Ford Jr. In addition, if you flip through the awe-inspiring books Soul Style and Hair Story, you will see Johnson's photographs prominently displayed.
When Johnson is not high-fiving celebrities or photojournalism pieces, he can be found teaching photography to youth, most recently at the Harlem School of the Arts. Johnson's work is truly noteworthy and he has been the subject of many articles in publications such as The New York Beacon, Sister2Sister, The Harlem Times, Liberty Star News, Rolling Out Urbanstyle Weekly and New York Trend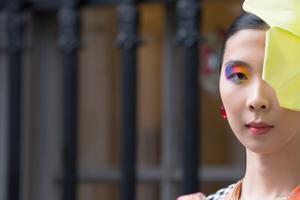 ---