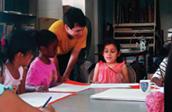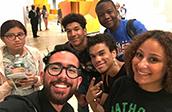 Our Teaching Artists
Drawing & Painting
Marta Blair

Marta Blair is a Colombian artist based in NYC since1997. She has a Fine Arts degree from the National University of Colombia and a BFA in Graphic Design. She has worked in visual arts and textile design for over 15 years. Blair has been a member of Cornerstone Studios since 2015, a collective of artists from northern Manhattan who are based in Washington Heights. She enjoys large format painting. Marta has had several shows in NY and a few commissions for public art installations.

---
Tiffany Miller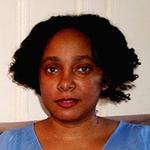 Tiffany Miller is a multi-disciplined, experimental artist from The Bronx. She is primarily a self-taught artist, though she studied briefly at The Arts Students League. Tiffany's paintings are surreal, expressionistic, mournful, and darkly humorous. Many of the bright colors she uses invoke the Caribbean Carnival tradition. She is a poet and storyteller who experiments with visual storytelling methods to explore themes of colonialism, spirituality, colorism, death, transformation, and carnival. Her work was featured in France and Brazil as part of the Street Art without Borders Project and at various galleries in the New York Area, most recently at the Corridor Gallery in Harlem.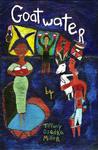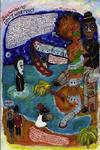 ---
Jennifer Tomaiolo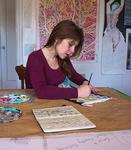 Jennifer Tomaiolo has earned a Bachelors of Fine Arts from the School of Visual Arts in New York City, a Masters in Fine Arts from Brooklyn College and an Associates in Chemistry from New York City College of Technology. She is a four-time BRIO award winner and has created commissions and exhibited in galleries around the Tri-State area.
From her studio in The Bronx, Jennifer Tomaiolo studies and experiments with the interposition of patterns and the landscape, natural rhythms that have been perceived and explored by artists in cultural patterns throughout art history that are now also being described through science and math. Her work explores the interrelation of the chaotic, but discernible fractal nature of life, and investigates the way artists have perceived and represented this nature in art throughout time and space, and how the enduring unearthing and investigation by artists and scientists into the nature of life relates to and inspires the artist personally.
Outside her studio, Jennifer travels to ancient, cultural, and natural places and museums of the Mediterranean, Near East, and America to research art history and uncover patterns in the cultural and natural landscape. Through her work, she engages in the conversation between compassion, memory, continuity, and connectedness on the one hand, and the looming shadow of an ominous future.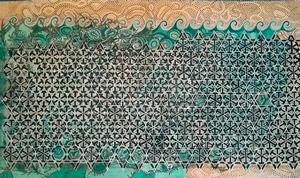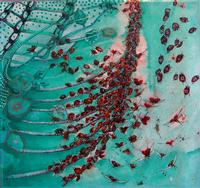 ---