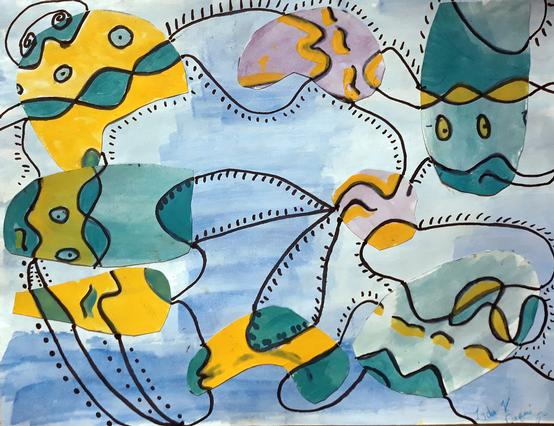 Virtual Spring 2020 Student Exhibition
Artwork by Lydia Villegas from Marta Blair's Discovery & Making Class
In response to the COVID-19 Pandemic, Bronx River Art Center quickly moved its spring semester of classes online, where we successfully Zoomed into participants' homes for five weeks. We realize that these times are challenging for everyone, and the power of art includes its ability to reflect on our emotions and to create hope for our future generations. With our artists and families in mind, we are doing our best to serve our community with the resources available to us.
Our classes were taught by our talented teaching artists, including Joel Adas, Tiffany Miller, Maria Ferrari, Marta Blair, Tammy Wofsey, and Hector Canonge. Each session was filled with students of all ages, individuals to families gathering to create art. This video is the exhibition of the work created during our spring semester.
You can find this video on our YouTube, Instagram, and Facebook pages.