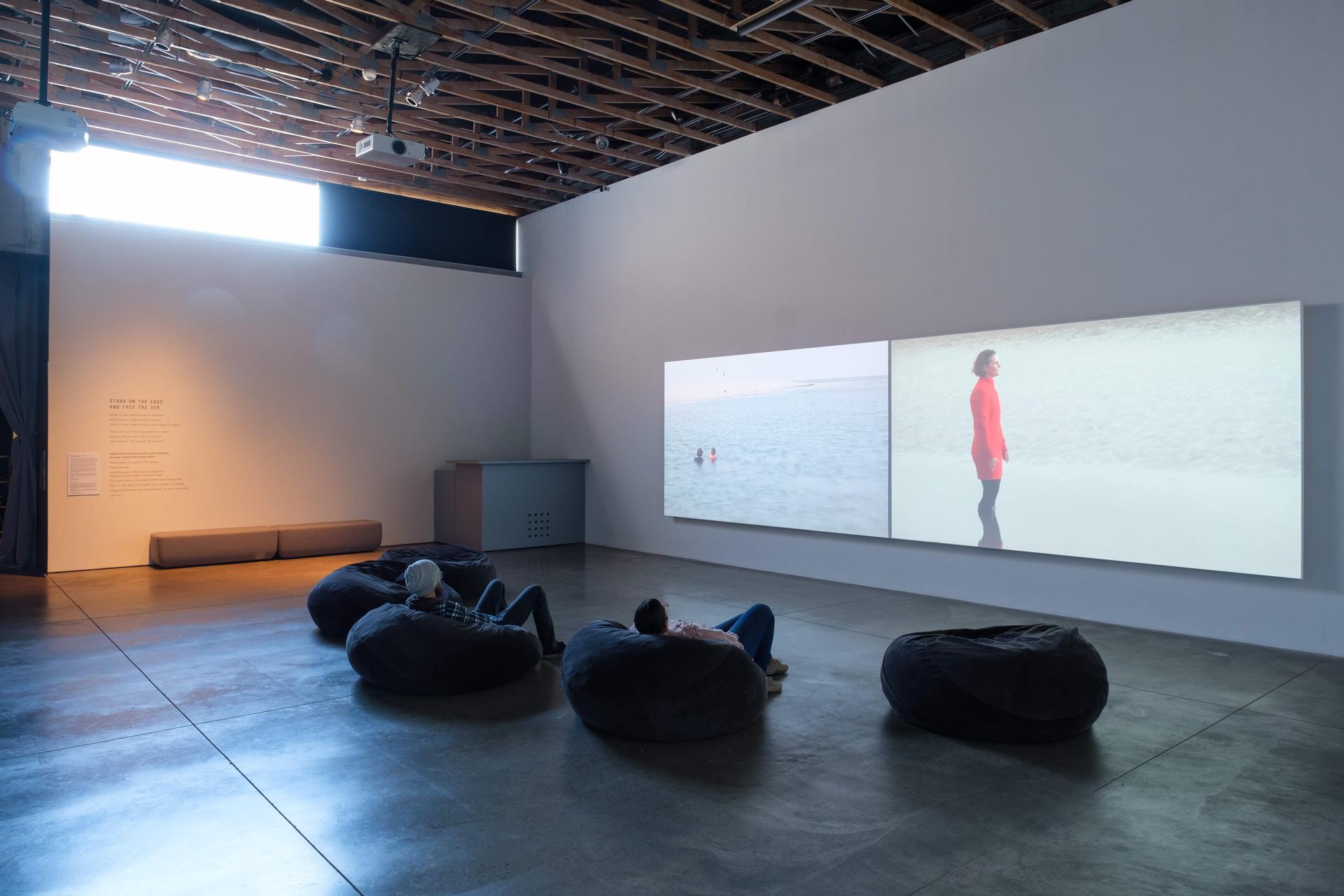 IN CONVERSATION: Sarah Cameron Sunde
Artist Talk and Presentation
September 10th at 7 pm
Bronx River Art Center presents the monthly Artist Talk & Presentation series In Conversation featuring guest artist Sarah Cameron Sunde, and moderated by Hector Canonge, founder of the performance art platform, PAUSA, and BRAC's Managing Director of Education. In Conversation fosters dialogue, exchange and reflection about Contemporary Art issues by featuring local, national, and international guest artists working in various disciplines and creative practices. The monthly program consists of the presentation of selected works followed by an open forum with attending audience members.

Guest artist Sarah Cameron Sunde is an interdisciplinary artist and director working at the intersection of performance, video, and public art, investigating scale and duration in relationship to the human body, the environment, and deep time. She was recently awarded a Guggenheim Fellowship to complete her ongoing series, 36.5 / A Durational Performance with the Sea (2013 - present). Other honors include two MAP Fund Grants, NYSCA, Watermill Center Residency, Baryshnikov Residency, Princess Grace Award, and ongoing support from Invoking the Pause. Solo exhibitions include The Georgia Museum of Art, Athens, GA; NYU Gallatin Galleries, New York, NY; Oude Kerk, Amsterdam; and Te Uru Wait?kere Contemporary Gallery, Tamaki Makaurau-Auckland. She holds a B.A. in Theater from UCLA and an M.F.A. in Digital and Interdisciplinary Art Practice from The City College of New York, CUNY.

Sarah Cameron Sunde's performance 36.5 / New York Estuary will be screened via livestream at BRAC on Wednesday, September 14th.