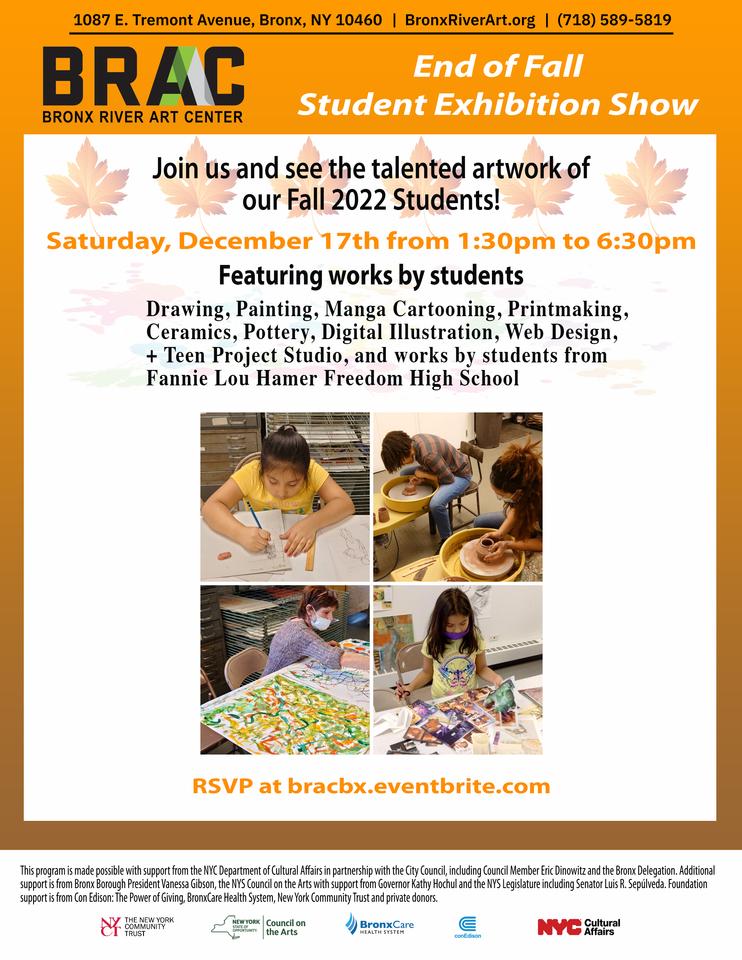 STUDENT EXHIBITION SHOW
BRAC's Student Exhibition Show celebrates the accomplishment and talent of participants in our Fall 2022 Session.
The event will take place on Saturday, December 17th, from 1:30 to 6:30 PM in our Main Exhibition Gallery at BRAC.
To recognize students' endeavors and accomplishments, we will grant Certificates of Completion for each class for Fall 2023, and hold a small reception with music and light snacks.