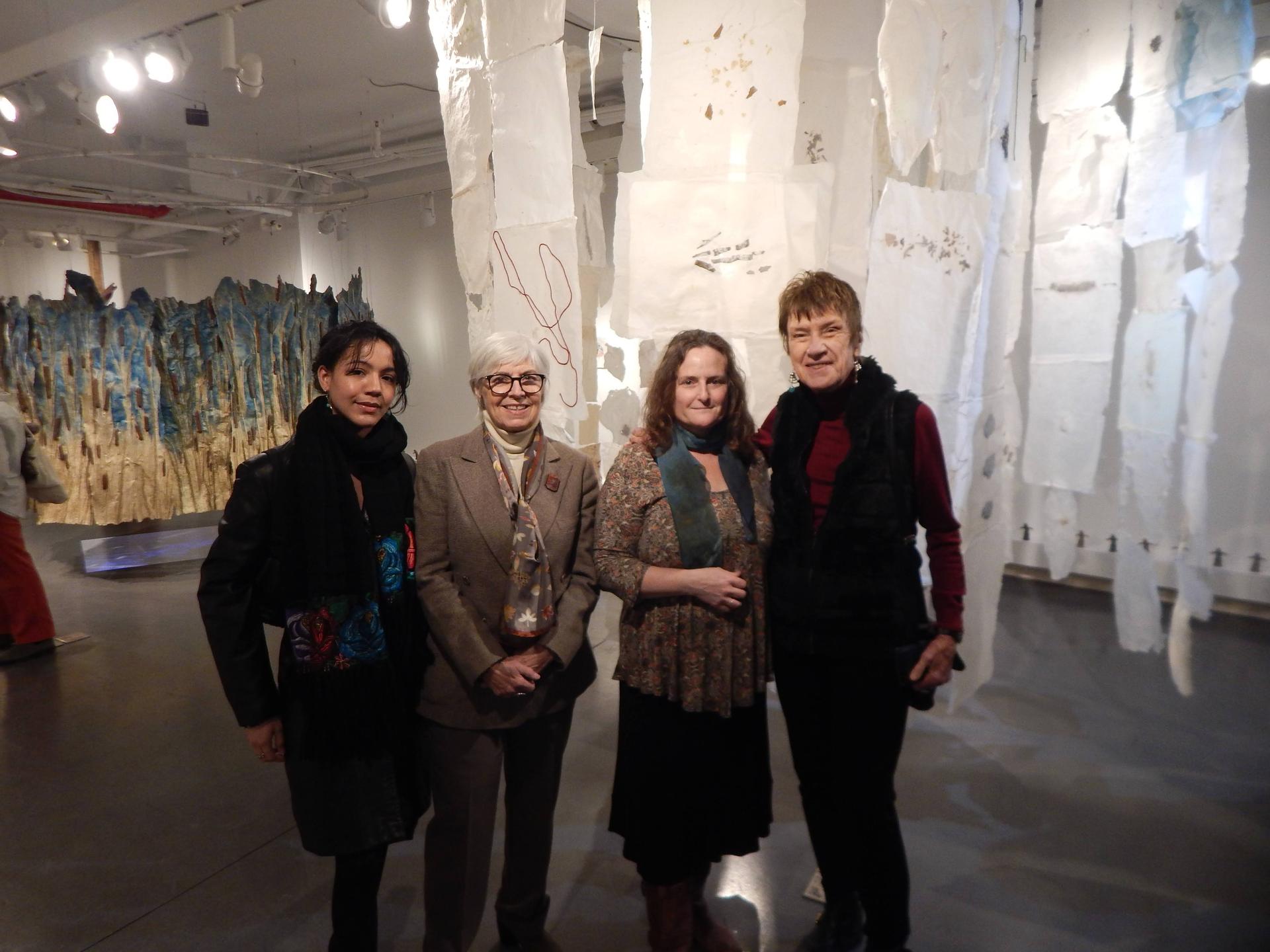 IN CONVERSATION: Scaling Nature
Artist Talk (as part of BRAC's "IN CONVERSATION" series)
Thursday, February 9th at 5:30pm
Bronx River Art Center presents the monthly Artist Talk & Presentation series In Conversation featuring guest artists Michele Brody, Wildriana Paulino, and Linda Cunningham, and moderated by Gail Nathan, BRAC's Executive Director. In Conversation fosters dialogue, exchange and reflection about Contemporary Art issues by featuring local, national, and international guest artists working in various disciplines and creative practices. The monthly program consists of the presentation of selected works followed by an open forum with attending audience members.
---
Michele Brody's long-term project "Nature in Absentia" is being produced as part of a virtual residency with the US Forest Service Urban Field Station. Since completing her MFA at the School of the Art Institute of Chicago's Fibers and Material Studies Department in 1994, she has maintained a full-time studio/exhibition practice as a mixed-media community-based environmental artist in France, Germany, Costa Rica, Taiwan, California and in her current home of NYC and The Bronx.
Wildriana Paulina is a multidisciplinary artist who received her BFA from the Cooper Union School of Art. As a high school and undergraduate student she participated in multiple cultural programs across the city, including with the Studio Museum in Harlem and Kenkeleba House. In 2019 she began a series — Una Para Cada Una (One for One) — investigating femicides (the normalized killing of women for being women) in the Dominican Republic.
Linda Cunningham is a New York City based artist who exhibits extensively both in New York and Germany, and had recent one-person exhibitions with ODETTA Gallery (2019, 2017, 2015) and the Bronx Museum (2016/17 and 2010). Other one-person exhibitions include Abington Art Center, Philadelphia; the Fundacion Euroidiomas, Lima, Peru; and the Statt Museum, Cologne Germany. Cunningham's monumental public sculptural installations and alternative memorials are permanently sited in Cologne, Kassel, Bad Hersfeld Cornberg, all in Germany; City of Sculpture, Hamilton, Ohio; Grounds for Sculpture, Hamilton, N.J.; and Franklin and Marshall College, Lancaster, Pa.