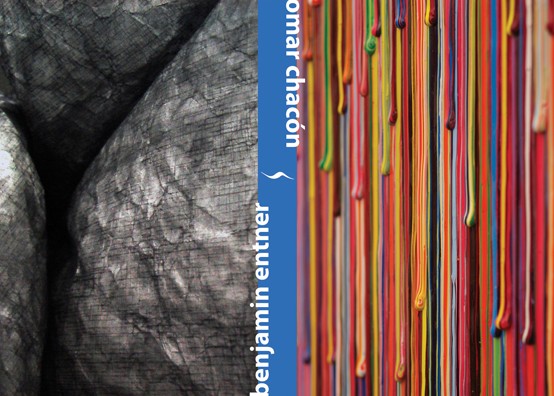 Graphite on Paper: Still Life with a Side of Cheese  |  Omar Chacón – Sancochos a la Cimabue
On View from May 02, 2008 – June 06, 2008
curated by José Ruiz
Known for their whimsical and explosive contributions to sculpture and painting, New York artists Benjamin Entner and Omar Chacón extend the conventional notions of these historical mediums by embracing the saturated and animated qualities of society, cultures and everyday life. Each artist approaches their work with a grain of salt embedded in art historical notions, such as Pop Art and Abstract Expressionism, while offering new departures lines for contemporary concerns and updated aesthetics.
Gallery One:
Benjamin Entner pushes past the idea of representational still life drawing with an installation that envelops the act of viewing to an experiential level. Suffering from a case of drawing envy, Entner returns to Art's traditions and composes his Nature Morte of varied forms and subjects in an effort to explore the singular possibilities of the respected medium. The installation's subjects are Still Life and Cheese, two absurdly over-sized, inflatable sculptures covered entirely in graphite and backed by a wall drawing that merges illusion and rendering in order to rupture two-dimensional space. This interactive installation or rather interactive drawing invites its viewers to navigate and enter the drawn space, creating what Entner calls his "allegory of life."
Gallery Two:
Omar Chacón presents a suite of new and recent abstract paintings that forge together expression with craft, color with symbolism, and inspiration with heritage. All of Chacón's motives swell forcefully together and congeal within the parameters of a canvas, as his exhibition's title suggests. Sancocho is a Latin American soup or stew that blends Spanish and indigenous flavors, which to Chacón further symbolizes the richness and fusion evident in Latin American life. This concept is further amplified by the personal artistic lineage that commands his body of work—the memory of his grandfather, a self-taught artist, making an abstract painting of small dots. These dots now become colorful lozenges and discs that could even be interpreted as aerial perspectives of individual people, mixing, multiplying, and taking over. The artist's penchant for a mestizo stance is congruent to his ingenious use of paint and color, which references the inventive and original characteristics of Hispanic folk art and indigenous textiles.
About the Artists:
Benjamin Entner received a BA in Renaissance & Medieval Studies from the University of Albany, SUNY in 2002 and an MFA in sculpture from Syracuse University in 2006. He has recently exhibited in galleries and museums in the Netherlands, England, Canada and throughout the U.S. He has been nominated for various residencies and awards, including the Sculpture Space Residency (Utica, NY), the Dorothea Shaffer Award from Syracuse University, and the Ox-Box School of Art Residency (Saugatuck, MI). Entner is currently an Adjunct Faculty member at SUNY Oswego.
Omar Chacón was born in Bogotá, Colombia and moved to the United States with his family in 1989. He received a BFA from the Ringling School in 2002 and an MFA in painting from the San Francisco Art Institute in 2004. Chacón has won numerous awards including the William & Dorothy Yeck Award juried by Jerry Saltz, a Merit Scholarship from the San Francisco Art Institute, and the Best of Ringling Juror's Award. His work has recently been the subject of solo exhibitions at Lincart (San Francisco, CA), Greene Contemporary (Sarasota, FL), and Hiestand Galleries – Miami University (Oxford, OH).Chacón lives and works in Astoria, Queens.