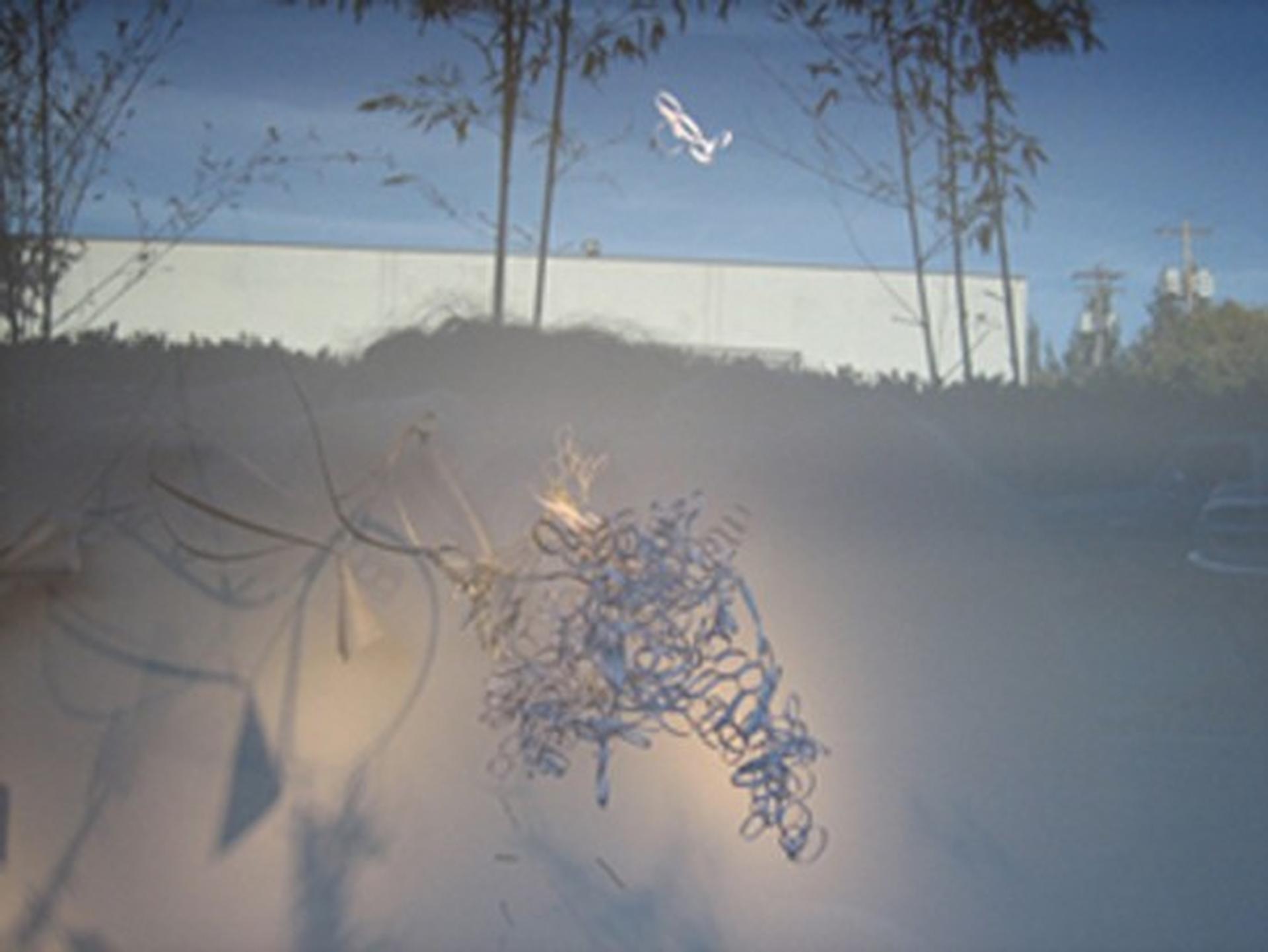 Drift
On View from November 04, 2006 – December 09, 2006
curated by Eileen Olivieri Torpey
Featuring site-specific artwork in all mediums by 28 emerging artists.
Bronx River Art Center is pleased to present DRIFT, a traveling annual group exhibition curated by Eileen Olivieri Torpey that characterizes the qualities of contemporary ephemeral and site-specific art. This year marks the fourth annual show and will include 28 emerging artists from the greater New York metropolitan area, New Mexico, Oregon and California who address these concerns through sculpture, video, drawing, painting, installation, photography and performance art. This exhibition will sprawl through both galleries of the Bronx River Art Center as well as intervene throughout its surrounding geography during a one-day Performance Art & Outdoor Installation Art Event in conjunction with the gallery's opening reception on Saturday, November 4th, 2006 from 2 – 6pm.
Artists:
Danielle Abrams & Tommy Mintz (performance)
Gretchen Bennett (drawings/sculpture)
Jillian Conrad (site sculpture)
Sydney Freeland (video)
Rico Gatson (paintings/sculpture)
Bill Gilbert & Tori Arpad (video)
Andrew Guenther (site sculpture)
Robert Hernandez (sculpture)
Cindy Imhoff (performance drawing/photography)
Matthew Day Jackson (sculpture)
Franky Kong (site sculpture)
Ken Landauer (sculpture)
Roberta Melzl (site painting)
Alex Morel (photography)
Tiffany Pollack (site sculpture)
Trevino L. Brings Plenty (video)
Armando Espinosa Prieto (video)
Shawn Records (photography)
Renato Riccioni (drawings/paintings)
Zachariah Rockhill (performance/video)
Cordy Ryman (site sculpture)
Alicia Wargo (site sculpture)
Aaron Williams (sculpture)
Sheilah Wilson (site sculpture)
Haeri Yoo (drawings)
With Special Guests:
Geoffrey Hendricks (performance)
Merrill Wagner (site sculpture).
About the Curator:
Eileen Olivieri Torpey is an artist/curator who exhibits her work nationally and internationally. Recent exhibitions include: Noche Delicious in Madrid, NM, Blender at Sundaram Tagore Gallery, NYC and RENTERS: An Aesthetic Insertion in Santa Fe, NM. In 2001 she received a Public Art Installation Grant in Reykjavik, Iceland from the US Embassy and is a two-time recipient of a Geraldine R. Dodge Foundation grant. In 1999 Ms. Torpey performed at the Whitney Museum of American Art in NYC. Ms. Torpey's curatorial projects are specific to site and theme with a focus on collaborating with emerging artists. In 2001-2003 she directed the gallery at Mason Gross School of the Arts, Rutgers University and in 2004-2005 she served as the Exhibition Director at the Santa Fe Art Institute. Currently she is working as a producer of an independent feature film and as a freelance videographer.