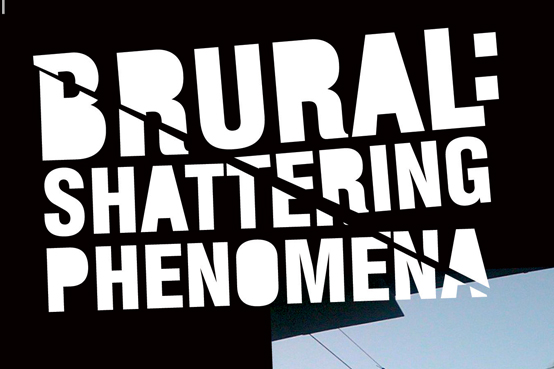 BRURAL: Shattering Phenomena
On View from February 07, 2014 – March 01, 2014
Artists from Russia and New York Respond to Super Storm Sandy and the Cheyabinsk Meteorite
Curated by Svetlana Shlyapnikov and Irina Danilova
Opening Reception/Curator & Artist Tour: Fri, Feb. 7, 6-9pm
Live Performances, Feb. 15, 6-9pm (Marking the One-Year Anniversary of the Chelyabinsk Meteorite)
Panel/Conversation- Surviving Sandy: Fri, Feb 28, 6-8pm
Artists from Russia and New York respond to two cataclysmic events in a new art exhibit presented by the Bronx River Art Center (BRAC). In "BRURAL: Shattering Phenomena" the impact on local communities and individuals of the Chelyabinsk Meteorite and Superstorm Sandy is mined for its unique cultural content.
Curated by the New York-based Irina Danilova, and guest curator Svetlana Shlyapnikova (art director of the OkNo Gallery in Chelyabinsk, Russia), "BRURAL: Shattering Phenomena" runs from Friday February 7 to Saturday March 1, with an opening reception on Friday February 7 from 6pm to 9pm. A gathering with live performance on Saturday February 15, from 6pm to 9pm, commemorates the one-year anniversary of the Chelyabinsk Meteorite. A panel/conversation on the topic "Surviving Sandy," on Friday February 28 from 6pm to 8pm, comes at the end of the exhibition.
The third show in our Curatorial Practice Series, "BRURAL: Shattering Phenomena" expands the territory of show organizer Project 59, Inc.'s BRURAL Series beyond its Brooklyn base to include the Bronx. It features new works in a variety of media by 19 artists from the Bronx, Brooklyn and Chelyabinsk a city of 1.13M in the Ural Mountains. Collectively and individually, and through audience engagement throughout the exhibition, the show registers a wide spectrum of responses to extreme weather and astronomical events.
The Chelyabinsk artists include: Alexander Danilov, Helena Schetinkina, Vova Vishnyakov, Alena Zabolotina and Sergei Zhatkov.
The New York artists include: Alberto Bursztyn, Linda Cunningham, Irina Danilova, Asya Dodina & Slava Polishchuk, Ed Herman, JudsoN, Jeff Kasper & Sophie Cooke, Rebecca Norton, Eric Pesso, Chad Stayrook, vydavy, and Brett-Wolfson-Stofko.
Spaced 3 ½ months apart on opposite sides of the globe, both the Chelyabinsk Meteorite (February 15, 2013), and Superstorm Sandy (October 29, 2012) were epic in size and impact, although Sandy claimed many lives, and caused higher damage and displacement. Regardless, both events were stunning disruptions, which, in times of climate change and ecological peril take on added urgency.
Started in 2011, the BRURAL series was originally a collaboration between artists and curators from Brooklyn and the Urals, which have experienced transformations from relatively "rural" backwaters to dynamic hubs of creativity and innovation. Project 59, Inc. provides alternative opportunities for unconventional and underrepresented artists from around the globe. www.project59.org
The Bronx River Art Center's "Curatorial Practice Series" is a unique inter-disciplinary series designed to spark dynamic collaboration between guest curators, artists, and art students enrolled in BRAC educational programs. BRAC's mission is to foster creativity to stimulate social growth -- by deepening our understanding of our mutual reliance, our dependence on the environment, and the interconnection of the natural and man-made parts of our urban world.
Opening reception: Fri, Feb 7, from 6-9pm
Special Event: Sat, Feb 15, from 6-9pm, commemorating the one-year anniversary of the Chelyabinsk Meteorite.
Panel/Conversation- Surviving Sandy: Fri, Feb, 28 from 6-8pm
BRAC on the Block
GALLERY HOURS
Wednesday-Friday 3-6:30pm
Saturday 12-5pm
ADMISSION FREE
GALLERY LOCATION: 305 E. 140th Street, #1A, Bronx, NY 10454 (BRAC's current off-site exhibit space)