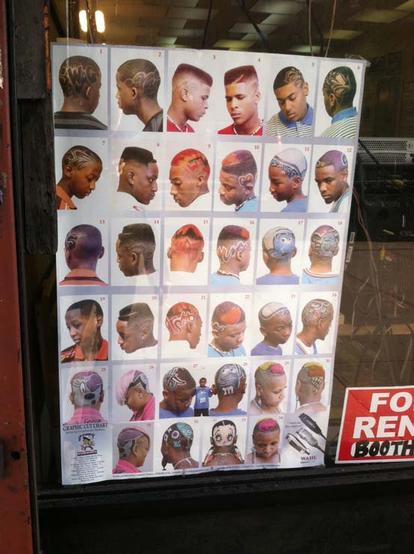 Know Who You Are At Every Age
On View from April 04, 2014 – April 26, 2014
Session Four of our Curatorial Practice Series
By Q_RAIDER with BDGRMMR
Opening Reception Friday April 4th from 6-9pm
305 East 140th Street (off Alexander Avenue)
This non-thematic group exhibition is the result of a collaborative project initiated by Q_Raider, a curatorial platform as public profile representing the nascent Office of Curatorial Work founded by independent curator Edwin Ramoran. For the Bronx River Art Center's Curatorial Practice Series, Q_Raider has chosen to focus on mentorship to individuals and collectives eager to learn the logistics of a gallery space. For this session, Q_Raider has enlisted artist collective BDGRMMR to layout the exhibition.
KNOW WHO YOU ARE AT EVERY AGE introduces and acknowledges a hefty number of works and things by artists who cross generations, disciplines and cultural specificities. Together, Q_Raider and BDGRMMR hope to facilitate discussion around white cube politics as well as invite the public to ask questions about the artworks and things on view, instilling gallery visitors with power and confidence when they may feel vulnerable and uncomfortable.
BDGRMMR (pronounced Bad Grammar) is a New York City-based artist collective founded by multimedia artist Yulan Grant, writer Justin Allen and sound artist Brandon Owens (NU GROWTH). Taking its name from assumptions of inarticulacy that surround Black diasporic language, their eponymous zine explores race, gender and sexuality at their intersection through interviews, profiles, poetry and graphic design.
Q_Raider and BDGRMMR will be available for public and private discussions and workshops about the exhibition. Dates for public events and happenings will be available on the website. You may also email Karine Duteil Kduteil@bronxriverart.org for inquiries.
KNOW WHO YOU ARE AT EVERY AGE is tripartite:
1) Art for All Ages and For Shows introduce works on loan from individuals or collectives, or being presented specifically during the run of this group exhibition.
2) S/O (shout outs) is comprised of things courtesy the Office of Curatorial Work and unearthed for public sharing and access.
3) The History of Storytelling is a reading rainbow courtesy the Office of Curatorial Work and comprised of "ephemeranema" such as VHS videotapes, books, CDs and DVDs, pamphlets, mail, stuff you keep in Manila folders, music, and comic books. Gallery visitors are encouraged to take time to get into it.
Art for All Ages
Danny Alba, Keith O. Anderson, Anonymous, BDGRMMR, Kia Benbow, Idan Bitton, Andy Brown, Marcel Christian, Shawn Y. Cupid, Edmundo de Marchena, G., Ivan Gaete, Jesse Garza, Permi K. Gill, Vicente Golveo, GrenAIDS, Adam Hendricks, Cesar Hidalgo, Phillip Hodge, HOUSE OF LADOSHA, Scott Hug, In The Garden, Kamille Jackson, Mike Jarvis, Nikos Kanarelis, Sarah Kipp, Peter J. Lester, Jo-el Lopez, Patricia Lukoszek, Carlos Melgoza, MLYLT videos: Hima B., Matthew de Leon, Viet Le, Zavé Martohardjono, Rafael T. Melendez, Hoang Tan Nguyen, Larilyn Sanchez, Richard Morales, Netza Moreno, Carlos Osuna, Hermes Payrhuber, Lydia Pfeffer, Tomiko Pilson, Jeffrey Owen Ralston, Kenya (Robinson), Nilaya Sabnis, Tom Stoelker, Jaret Vadera, Mary Valverde, Nodeth Vang, Vega, Elisa Velazquez, Conrad Ventur, Antonio Vicenty, Wicked Parks, Missy X, Kurt Zager
For shows
Anonymous, David Thom Bowers, Henry Cruz, Camillo DiMaria, Zilvinas Jonusas, Michael Loris, Laura Notini, Anthony Nacerino, Fayemi Shakur, David van Leesten.
S/O
Reza "Asung" Afisina, Ferdinand Agriam, Gabbie Agriam, Ibrahim Ahmed III, Anonymous, Tomie Arai, Syaiful Ardianto, ARK, Jodie Barnes, Anjali Bhargava, Marc Bijl, Brent Birnbaum, Timothy Blum, Booyakasha, Candice Breitz, Matthew Burcaw, Dina Bursztyn, Karlos Cárcamo, Curtis Carman, Cecile Chong, StatusHoe Collective, Gregory Corbino, Henry Cruz, Roberto Cuoghi, Cunning Linguist, Pradeep Dalal, Sonia Louise Davis, Soigné Deluxe, Andrew Demirjian, Designer Imposter, Alejandro Diaz, Jordan Eagles, Dahlia Elsayed, e-mael, Nicky Enright, Nicolás Dumit Estévez, Indigo Felix, Ray Felix, Mario Fernandez, Sean Paul Gallegos, Jerry Gant, Joel Garcia, Anthony Goicolea, Ben A. Gonzales, Edwin Gonzalez-Ojeda, Lawrence Graham-Brown, Josh Harris, Heather Hart, Nicole Helen, Daniel Patrick Helmstetter, INBOX, it/EQ Derek Jackson, Angelo Jannuzzi, Jayson Keeling, Andrew H. Kim, Swati Khurana, Terence Koh, Daniella La Bocca, Thomas Lanigan-Schmidt, Juanita Lanzó, Shaun Leonardo, Aristides Logothetis, MARTINI., Franco Mondini-Ruiz, Ivan Monforte, Carrie Moyer, Phuong Linh Nguyen, Rocky Noel, Luis Pagan, Paradox Vested Relics, Rico J. Reyes, Jonathan Pease, Paul Pfeiffer, Carlo Quispe, Gabby Quynh-Ahn Miller, Wanda Raimundi-Ortiz, Jaya Rhee, Jose Rivera, Paulo Rojas, Crisha Shahzad, Ethan Shoshan, David Smith NYC, S'MOORE A., StatusHoe Collective, Herb Tam, Francisco Vallejo, Carlos Villa, Roberto Visani, Hank Willis Thomas, Audrey E. Wong, Dorian Wood
The History of Storytelling
Adicumi, Laurie Anderson, Kenneth Anger, Anonymous, Lee Balan , Yason Banal, Bedwetter , BLOOM, Ricardo A. Bracho, BTFA, Jacqueline Brookes, Enzo G. Castellari, Sheran Cisneros, Colorlife, Corpus, Enrique Cruz, Jon Cuyson, Chauncey Dandridge, Daydreamer, Michael DeJong, Wong Dowling, Alexander Eliot, Tayo Fatunla, FRANK, Jane Gabriels, Godzilla, Rory Golden, Virginia Grise, Adam Hendricks, Michael Hermann, David Hirsh, Kate Huh, HUNG, HYCIDE, JOSH, Cory Koons, La Voz de Esperanza, Rene Laloux, William Lamson, Margot Lovejoy, Barbara Malaran, George Marshall, Mary, Caesar Meadows, Anthony D. Meyers, Mosaic, My Comrade , New Observations, Newark Metametrics, Nhassan Studios, Jeanine Oleson, Nueva Luz, Nestor Otero, Robert Ransick, Charles Rice-Gonzalez, Tim Rollins and K.O.S., Charles M. Schulz, Josh Smith, Lee Sobel, Spank, Spunk, Ivan Velez, Visual AIDS, Andy Warhol, John Waters, Oliver Andrew Wells, Megan Whitmarsh, Wigstock
The exhibition is fourth of BRAC's "Curatorial Practice Series," which sparks dynamic, inter-disciplinary collaborations between guest curators, artists, and art students enrolled in BRAC educational programs. The program curator is Karine Duteil. BRAC is dedicated to stimulating social growth through the arts by deepening our understanding of our mutual reliance, our dependence on the environment, and the interconnection of the natural and man-made parts of our urban world.
For more information visit: www.bronxriverart.org
Caption: Untitled, 2014 Photograph Courtesy Q_Raider
This project is supported in part with public funds from the National Endowment for the Arts, Art Works, The New York City Department of Cultural Affairs in partnership with the City Council and the New York State Council on the Arts with the support of Governor Andrew Cuomo and the New York State Legislature. Related education and public programs are supported, in part, by the Simón Bolívar Foundation, Deutsche Bank Americas Foundation, Con Edison and The New York Community Trust.
The Bronx River Art Center expresses its appreciation for the support of The City of New York, Mayor Bill de Blasio, Bronx Borough President Ruben Diaz Jr., Councilwoman Annabel Palmer, and members of the Council's Bronx Delegation.