Press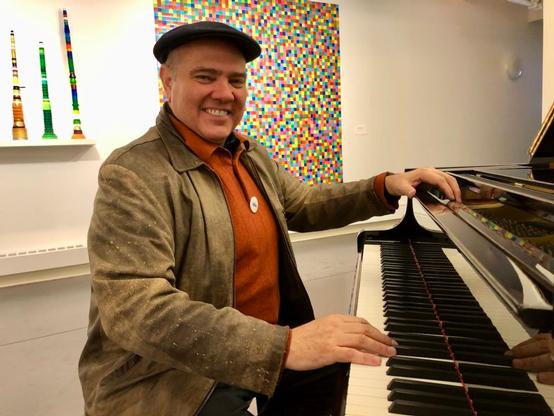 This is the Bronx, 01/20/20
Center Stage at the Bronx River Art Center: Edsel Gómez's Triumvirate
By Gary Axelbank | web link
On Thursday, January 30 at 7:00pm the Bronx River Art Center (BRAC) at 1087 E. Tremont Avenue will transform from one of the borough's foremost art facilities into a music concert hall. The featured act is Edsel Gómez's Triumvirate, a trio of world-renowned Latin jazz musicians who will play a set of originals and then let loose with newly created jazz to reflect the many cultures and styles of the diverse Bronx.
"He's an accomplished and versatile jazz pianist," BRAC Executive Director Gail Nathan told thisistheBronX, "and he can perform a range of Latin music. Of course our Latin population in the Bronx is quite large and it's a quest that I have to keep supporting jazz, whether it be straight up jazz or Latin jazz, and keep promoting it to the general population in the Bronx."
Gómez is a multi-Grammy nominated composer, pianist, arranger, educator, producer and musical director who said he grew up in Puerto Rico and took to the piano as a boy. He even played professionally at the tender age of ten. While his musical trail includes stints in Brazil, Africa, India, Mexico, Southeast Asia and South Korea, he recalls staying with his aunt for a time in the 70's on Burnside Avenue in the Bronx.
Currently teaching music at the New Settlement Community Center not far from his aunt's Bronx home, on Monday he took a weekday afternoon to visit BRAC for the first time to sample the majestic BRAC Yamaha grand piano.
"This is so beautiful here," Gómez said, "and I'm very happy to find this nice piano. it's beautiful and I'm very excited."
BRAC's majestic Yamaha grand is fast becoming a main attraction for musicians who perform a range of music genres. In fact, the gorgeous piano in the BRAC performance space was actually a donation engineered by the movers who helped set up the spectacular facility when it was re-opened more than a year ago.
"Music is important for everything," Gómez said. "Music makes you become aware of subtle energies and communicate in a different way. It changes the lives of people and when you listen as a kid, it opens up a whole world."