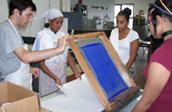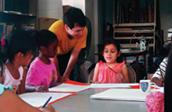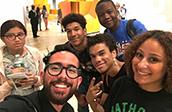 Our Teaching Artists
Ceramics
Matthew Burcaw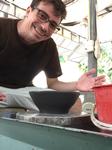 Matthew recently taught for BRAC through a SU-CASA residency at the Castle Hill Senior Center. He received his MFA from Parsons The New School of Design in 2006. In 2007-2008 he participated in AIM28 at the Bronx Museum. "My Aquatic Slumber" was reviewed in the Village Voice for the AIM28 group show. In May 2008 he had a solo show at the Bronx Blue Bedroom Project. In Stamford, CT., he was a member then the president for two years of the Loft Artist Association, organizing group shows and community outreach. A curator of the Stamford's Mayor's Gallery from 1997-2002. He was born in Greenwich CT., and for the past 13 years Matthew has lived and worked in the Bronx NY.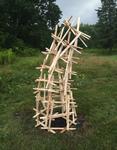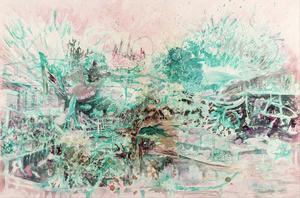 ---
Reuben King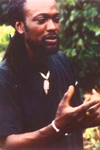 Reuben King has been a ceramic artist and art teacher for over 25 years. He was born and raised on the Caribbean island of Dominica, where his art education began at Marigot Arts and Crafts Institute. He studied at the Jamaica School of Art, the Caribbean's only formal arts institution. His fine work and command of the material won him a scholarship to study design at the State Institute of Art in Naples and Florence, Italy. He has also taken several professional development courses at New York University, Lincoln Center, and several museums.
In his early career in pottery, Reuben was the manager of Baldwin Pottery, the only studio school in the country to train young artists and potters. He oversaw the daily operations of the center and spent nine years as a Ceramics Instructor, teaching all levels. For over ten years, he worked with Ceramic Supply of New York and New Jersey, New York City's only ceramic supply store. He then went on to manage his own company, Kubuli House Designs/RTK Ceramic Arts, designing, producing, and selling his artwork and doing ceramic consulting and repair. Reuben has also worked as a mold maker and special assistant to glass artists Chistopher Cosma and Denise Amsess, where his expertise was vital to create a 30x10 foot cast glass crystal sculpture commissioned by the Rockefeller Group, which was installed and is on display at Rockefeller Center.
For the past 12 years, King has taught pottery and sculpture, as well as a variety of other media, to children and adults across New York City. He has worked with several local institutions, including the Museum of Art and Design, Bronx River Art Center, School of Visual Arts, and New York City Housing Authority. He has done numerous radio and television interviews related to his work as an artist and teacher and has been recognized by his contemporaries as a Master Potter. In 2002, Reuben was selected as Afterschool Teacher of the Year by his students and peers. He is an advocate for teaching and promoting environmental awareness, sustainability, and social justice through the arts. He teaches his students how to find their voice and make art using materials that are readily available to them, through his recycling and repurposing curricula.
Reuben maintains a studio in Brooklyn and has produced art and craft exhibitions locally and participated in many art exhibitions in New York City and internationally. He has demonstrated and exhibited at the New York City Historical Society and at other major institutions in the U.S. His work is usually functional, yet artistically formed and designed. The complex richness of his glazes engages the viewer in the relationship between color, texture, form, and function.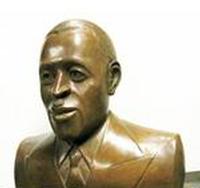 ---
Jennifer Tomaiolo
Jennifer Tomaiolo has earned a Bachelors of Fine Arts from the School of Visual Arts in New York City, a Masters in Fine Arts from Brooklyn College and an Associates in Chemistry from New York City College of Technology. She is a four-time BRIO award winner and has created commissions and exhibited in galleries around the Tri-State area.
From her studio in The Bronx, Jennifer Tomaiolo studies and experiments with the interposition of patterns and the landscape, natural rhythms that have been perceived and explored by artists in cultural patterns throughout art history that are now also being described through science and math. Her work explores the interrelation of the chaotic, but discernible fractal nature of life, and investigates the way artists have perceived and represented this nature in art throughout time and space, and how the enduring unearthing and investigation by artists and scientists into the nature of life relates to and inspires the artist personally.
Outside her studio, Jennifer travels to ancient, cultural, and natural places and museums of the Mediterranean, Near East, and America to research art history and uncover patterns in the cultural and natural landscape. Through her work, she engages in the conversation between compassion, memory, continuity, and connectedness on the one hand, and the looming shadow of an ominous future.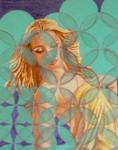 ---