Our Teaching Artists
Drawing & Painting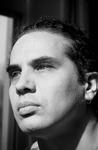 Manuel Acevedo
Manuel Acevedo's work combines projected image, wall drawing, animation, and photography to explore how light and movement shape experience. Through various media he employs visual language in ways that transform flat, static images into active spaces of experimentation. Acevedo has been exhibiting his work in the United States and abroad for over twenty years. Recent exhibitions include Translated Cities, at the Shirin Gallery in NY, Playing with Fire at El Museo del Barrio in NY and Our America: The Latino Presence in American Art (traveling exhibition) curated by E. Carmen Ramos at the Smithsonian American Art Museum in Washington D.C. He has had solo exhibitions at the Bronx River Art Center, Latino Cultural Center in Dallas, TX, and Jersey City Museum. Among his awards and residencies are those received from the Joan Mitchell Foundation, Visual Artist Network, Longwood Arts Project, Mid-Atlantic Foundation, and Studio Museum in Harlem, AIR.
Currently Teaching: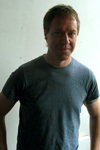 Joel Adas
Joel Adas began painting and drawing in earnest during adolescence; his early heroes included Albert Ryder and Pablo Picasso. In 1988, Adas was fortunate enough to spend a year in Florence, Italy. The beautiful landscape and rich painting tradition were just the inspiration he needed to launch him on a career as a painter.
Shortly after earning a Bachelor of Fine Arts at Mason Gross, the art school at Rutgers University, in 1992, Adas moved to New York to pursue a Master of Fine Arts at SUNY Purchase college. Having obtained his MFA in 1996, he moved to Williamsburg, Brooklyn — then and still a hotbed for young artists and gallerists — where he continues to reside.
Adas has and continues to paint landscapes often showing natural settings with a hint of human presence in the form of a cabin, power lines, a skyscraper, or an airplane. His atmospheric, painterly works recall those associated with the Hudson River School or the likes of Camille Corot. He shows an adept ability to capture the fleeting moments of ever-changing light.
Adas, also like Corot, keeps his works small and intimate. But unlike the master, his work only hints at humans, never actually including them. He also brings a fresh perspective, presenting unique cropping and framing — the top of a steeple with a lot of sky, or branches in the immediate foreground framing a faraway cloudscape.
Recent paintings focus to a great degree on riverscapes, rough with windswell, with strong horizon lines and ever-more hazy objects, most often a cargo ship. Other paintings focus completely on sky and clouds. While still clearly representational, these edited works lean toward abstraction and a greater sense of emotion.
Adas has exhibited with a number of galleries both in Williamsburg and Manhattan. His studio in Greenpoint, Brooklyn, is a block from the East River, and he often takes breaks by walking down to the shore and taking in the beautiful mix of buildings, water, boats, birds, and sky.
Currently Teaching:
Pam Cardwell received her BFA from Virginia Commonwealth University and her MFA from the University of Pennsylvania. She has taught in Turkey at Bilkent University, Drexel University in Philadelphia and presently in the SUNY system. She has traveled extensively in Turkey and the Caucasus countries and is particularly interested in their frescos and manuscripts.
Currently Teaching:
Currently Teaching:
Arthur Kvarnstrom is a landscape painter whose work has been exhibited in galleries and museums throughout the United States, including Trahern Gallery at Austin Peay State University in Clarksville, TN and the Noyes Museum in Oceanville, NJ. In New York, his paintings have been exhibited in solo shows at the Prince Street Gallery, where he has been a member for ten years. New York group exhibitions include the George Billis Gallery and the Kouros Gallery. Recently, Kvarnstrom was awarded an artist's residency by the Heliker-LaHotan Foundation on Cranberry Island Maine. He has an MFA from Kent State and currently lives in Manhattan.
Painting outside onsite offers a set of experiences completely different from studio painting. Being outside, immersed in the sights, sounds, and smells that are an inevitable part of the environment, provides sensory input not available in the studio. Kvarnstrom likes to think that these ephemeral and peripheral experiences somehow become part of the final work and are subsequently communicated to the art audience. While there are some distinct disadvantages to painting outside, with each season providing its own unique inventory of miseries, the positives offset the negatives. Working directly from nature encourages freedom from formula. Since everything changes quickly, it also supports the cultivation of simplicity of means, boldness, directness, and a reliance on intuition.