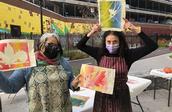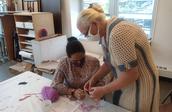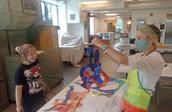 Our Teaching Artists
Cartooning & Illustration
Maria Ferrari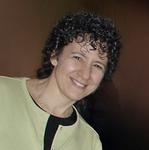 Maria Ferrari, born in Brooklyn, NY graduate of Syracuse University has been a still life photographer working in New York City's photo district for the past 30 years. Her clients vary from advertising agencies to design firms, book publishers, pharmaceutical companies, major corporations, non-profit organizations, consumer magazines and trade journals.
She is known for her attention to detail and for her relentless dedication to the craft of photography & lighting. Still life has always been her driving passion.
Maria also enjoys teaching. She has been helping others grasp the power and creativity of digital imaging through Photoshop. Her patience and ability to communicate and simplify the complex is remarkable. Her energy and enthusiasm becomes contagious for all things creative.
To see more of her work, check out her website at www.mariaferrari.com.
---
Gregory Maldonado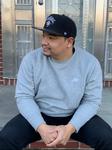 A Bronx born and based artist, Gregory Maldonado, has studied art and comics at the School of Visual Arts, Joe Kubert school, and the Arts Students League. Published credits through Pronto Comics and MondoComix along with being the main artist behind 5 successful Kickstarter campaigns display the bulk of his professional career. He has dedicated his life to his craft and enjoys being around likeminded individuals to learn, share and impart knowledge.
---